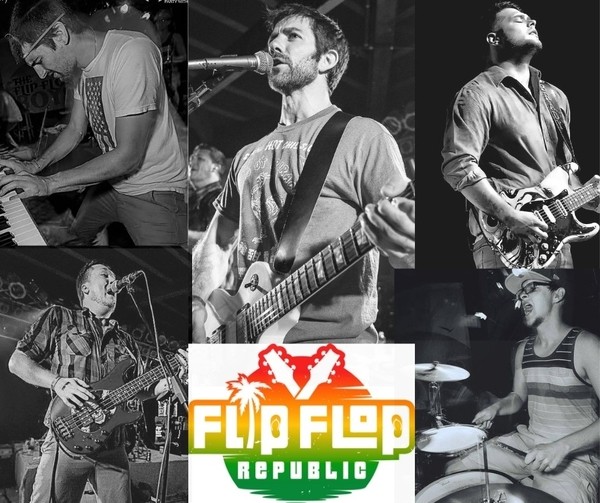 The Flip Flop Republic is more than a Tropical Rock Band. It's a mindset and an escape in search of a good time. An excuse to give yourself a break and enjoy the moment. Their music will take you away to your favorite beach and their live show will make you want to move there for good. And now you can have both, as the band is back on tour in the South East and has just released their new single, "By The Sea"!
Listen to their latest single, "By The Sea", now:
Born on the beaches of the Gulf Coast of Florida in 2010, Flip Flop Republic came together as a way for it's two original members to spend more time on the beach. Performing live from the beaches of Florida's panhandle to the crystal clear waters of the Caribbean, they have honed their sound and collected a diverse and talented group that has inspired their own brand of original material.
Their sound has been called a fusion of American rock, island reggae, and delta blues. They are influenced by a diverse array of music greats, like Bob Marley, Jimmy Buffett, Stick Figure, The Police, Sublime, and Pepper. Leaning further into their reggae influences, the band added Blake (Skinny B) Bosarge on keyboard and St. Maarten native Miki Victor on drums. To complete the high energy ensemble, the band brought in lead guitarist Brad Foutch and drummer Jake Pepple..