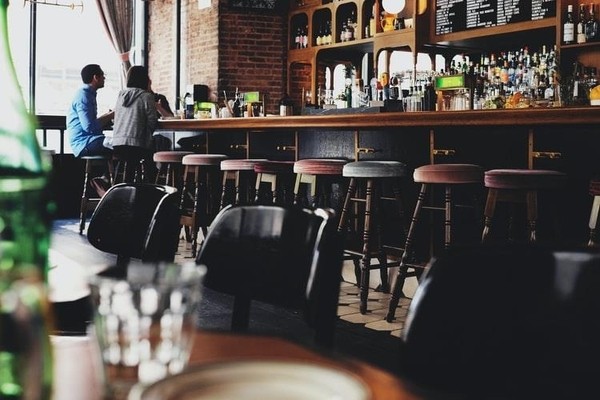 Many out there, dream of opening their restaurants or bars, but starting any business is a challenging task. One has to be prepared to meet any unforeseeable challenges that life may throw at him. There are basic business rules that apply for opening a bar as well, but read this article to find out unique tips for opening a bar.
Location: This point cannot be stressed enough. Location is the key factor that decides your bar's success. Suppose all the hip party folks are out in the town looking for a good time. They will gather at and around the hottest pubs in town. If your bar is at the opposite part of the city with no other pubs or bars around, no one is going to drive all that distance, just to hang out in your bar. Therefore, before signing the lease on a place, decide on the location very mindfully. 
If the location is not hip enough, no one's going to come.

Selecting the perfect spot for business might drain the resources faster than anticipated. 

Find a balance between the location and the budget.
Type of Bar: Before opening a bar, decide on the kind of bar you are trying to establish. There is different type of bar for varied purposes. Make sure you have proper licensing to open the bar and sell booze to the customers. 
The disco bar: Yes, they still exist. People mainly visit disco bars and nightclubs for the music experience. Renowned

DJ

s

turns

up the beat, and the dance floor is lit with fire. The young crowd is usually drawn towards the disco bar. 

The sports bar: stock up with the beers and you are good to go! Men gather around the TV channel to watch sports and have a good old time. A lot of shouting and grunting are to be anticipated. 

The live music bar: Many bars are joined with a hotel or run independently. Such bars feature live music by local talents as well as renowned artists. So many famous musicians have made a name for themselves by doing these little gigs in bars and diners.
Service: Experts suggest that one instantly decides whether he would return to the same bar again or not based on how they felt. So, it is crucial for customers to feel desired and valued. The staffs need to be trained well to cater to the client's needs efficiently. People do not remember the food they had or the drink they enjoyed in the bar, but what they do remember is how they felt. Make sure the employee serves the guest efficiently as to make them feel valued. 
Ambience: people can easily pop a bottle open, order food online and call it a day. But they don't; they come out to have a good time at a well-maintained establishment. That is why employees need to create a welcoming ambience. 
Install soft lighting to create a pleasing atmosphere.

Collaborate with a designer to decorate the place well. 
If you do not have enough experience of opening a business yourself, it is going to be an uphill journey. Persevere to get to the end of the finish line and taste the joy of success.