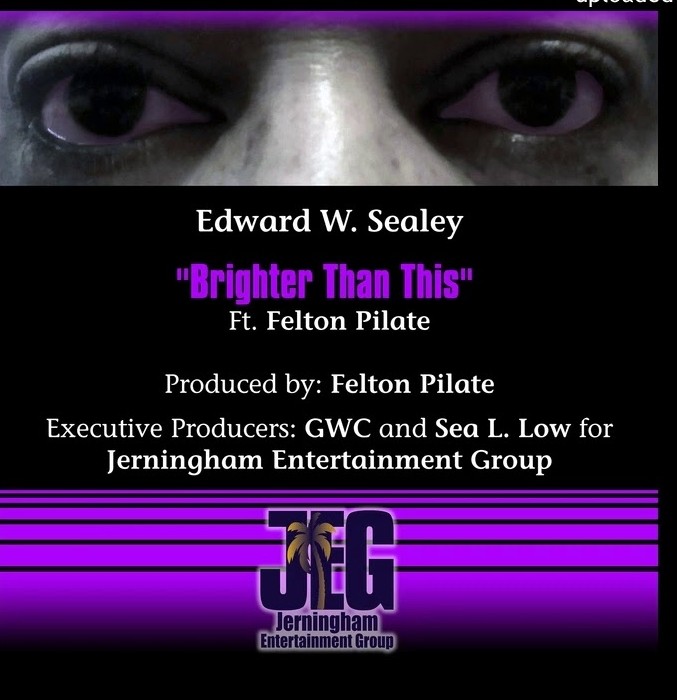 The effortlessly cool jazz rock fusion of Edward W. Sealey's "Brighter Than This (Ft. Felton Pilate)" displays a deft understanding of pop dynamics. Chops are abundantly clear throughout as the guitar and keyboard fuse to become one. Without needing to say a single word they forge their own path one that offers rising action with each gesture. Instrumentally they incorporate a great deal from elements of electronica within a jazz framework, making sure that it becomes truly all-compassing.
Right from the beginning they open things up with the right degree of fanfare. Slowly but surely, they sculpt a powerful groove one that graciously glides through with a muscular presence. Bass has a prominent place helping to keep all of it fully anchored as the tremendous playing shows off their skill. Quite intense of a workout they let great patterns emerge out of their freeform approach as small phrases are elaborated upon in unexpectedly blissful ways. Full of so much happiness the whole of the piece explores the ebb and flow of the sound. Little flourishes further add to the unexpected quality that much of the piece possesses. With a keen ear for melody they let the sound evolve at its own pace.
Style: Smooth Jazz/R&B instrumental
"Brighter Than This (Ft. Felton Pilate)" displays the skill of Edward W. Sealey in offering a playful piece of pop with a catchy, non-stop hook that invites the listener into his own sonic universe.