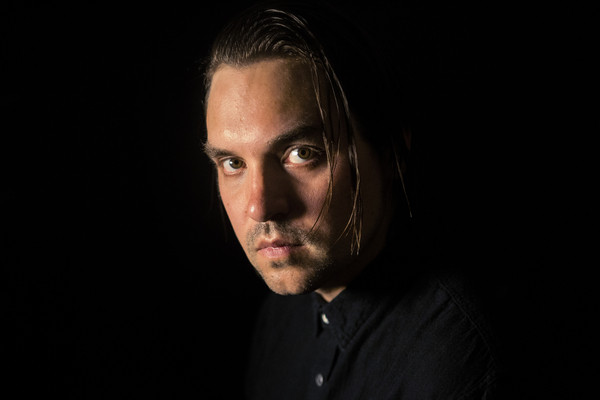 On "Bethlehem," the third single from Will Butler's imminent new solo album Generations, fevered energy arrives at the song's onset and never relents, providing what might be the most cathartic three and a half minutes you'll hear all year. It premiered last night alongside an interview on Apple Music's ALT CTRL program. Today, Butler presents the video, which, like a nightmare of a Flemish still life, shows the anxious preparation of a symbolic feast (co-directed by Adrienne Anderson).
Generations arrives next week on September 25; pre-orders are shipping out soon, so reserve your copy today on CD, LP, and red splatter Peak Vinyl in the Merge store, or wherever records are sold.
Will Butler on the background of "Bethlehem":
This song partly springs from "The Second Coming" by William Butler Yeats:​ "what rough beast, its hour come round at last, / Slouches towards Bethlehem to be born?" Like a lot of folks, I woke up after the election in 2016 mad and sad and scared and exhausted. This song is born of that emotion.
My bandmates Jenny Shore, Julie Shore, and Sara Dobbs sing the bridge, and it's a corrective to my (appropriate?) freaking out—this isn't the apocalypse. You're misquoting Yeats. Get your fucking head on straight. History has not ruptured—this shit we're in is contiguous with the shit we've been dealing with for a long, long time. But still, we sometimes do need an apocalyptic vision to make change. Even if it's technically wrong. I dunno. It's an ongoing conversation.
https://music.apple.com/us/curator/alt-ctrl-with-hanuman-welch/1481637548