The radio silence from many artists during the pandemic is starting to be broken. For Matthew Broyles, of Fort Worth-based the matthew show, that silence started several years ago, in the midst of enormous personal and societal changes that made music seem futile.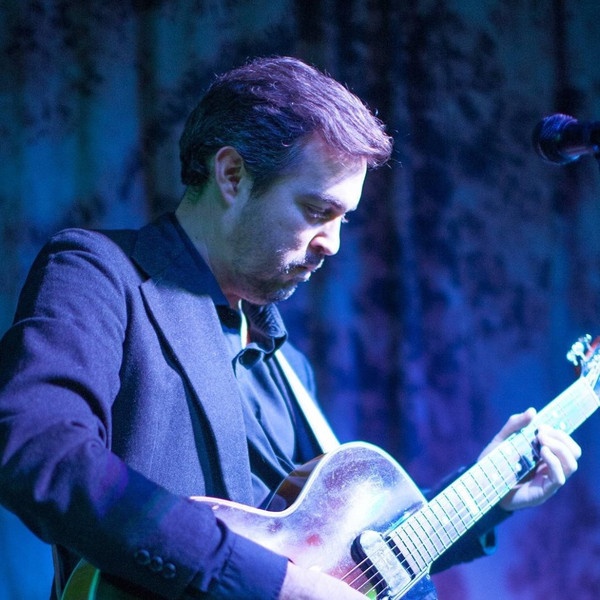 "When you're standing in the middle of a fire, brandishing your little bucket of thoughts and tunes just seems ridiculous," Broyles says.
But in the midst of moving across town following the end of a twenty-year relationship and the start of a new life, the rain gauge finally filled up, and out came The Lake Worth Monster.
"I was driving from my dentist's office on a road that goes past a lot of landmarks from my old life, and the weight of all those decades just sort of crushed in on me. I pulled over, and this song basically poured itself out of me in one big flood. Everyone I played it for in the following weeks kind of boggled their eyes in amazement. It was clearly a special song."
– https://thematthewshow.bandcamp.com/track/the-lake-worth-monster
The imagery is very specific to Fort Worth, name-checking venues and bartenders, calling out neighborhood quirks, and giving a shout-out to the latest local act done good, Leon Bridges.
"I always kind of felt like Fort Worth needed a theme song besides Possum Kingdom, but I think if I'd set out to write one, it would've been terrible. In this tune, the city is the vehicle through which I'm reviewing a life lived in its veins, and that works way better."
With the help of renowned engineer Taylor Tatsch at his Audio Styles studio in Dripping Springs, Texas, the song finally got laid down on record, with longtime matthew show associates Jeffry Simms, Clay Anderson, and Gerald Ray.
"Gerald sold me my first guitar back in '91, so I think it's appropriate that he's present for this lyrical status report," Broyles remarks. "Give it another thirty years, we'll see what's changed."
The Lake Worth Monster is available at all major online music retailers through Broyles' label, Naïve Music. More singles are forthcoming in the next few months.
@thematthewshow on Twitter