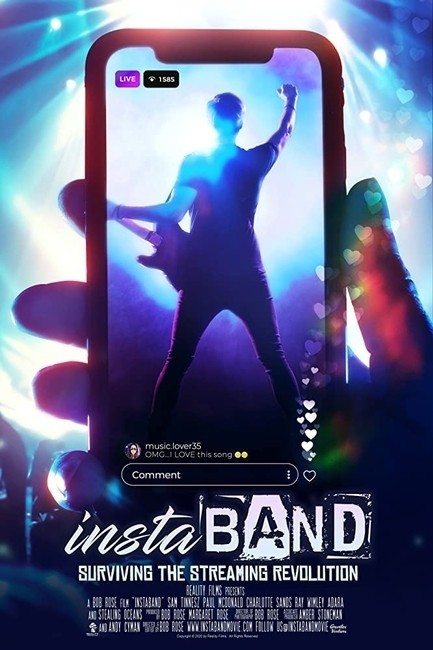 I recently had the pleasure to interview Director/Producer Bob Rose along with his wife and Co-Producer, Margie Rose, to discuss the exciting new film called "InstaBAND". The documentary is all about the Indie artists of today "Surviving The Streaming Revolution". You can SKOPE out the Feature right here and be sure to also check out the official trailer for "InstaBAND":
– https://skopemag.com/2020/08/12/jimmy-rae-goes-behind-the-scenes-with-bob-margie-rose-to-discuss-instaband
The music documentary features talented music acts from across the globe and the film drops TONS of knowledge when it comes to the digital landscape of today's music business. "InstaBAND" will answer many of your questions when it comes to being a music artist in this digital age. "InstaBAND—Surviving The Streaming Revolution" will open your eyes and your mind on how to operate in today's ever-changing music world.
Bob Rose has over 20 years experience in the industry and has produced projects for: HBO, MTV, Showtime and ESPN. Bob's directorial debut was for a film titled "Functional Fitness", which was released in 2016. With two successful documentaries all wrapped up, the filmmaking couple of Bob and Margie Rose are about to embark on their latest creation, "Token Taverns".
The surefire team of Bob & Margie Rose are currently working on their third installment called "Token Taverns" that centers around the wonderful world of Arcade Bars. Get ready to level up and join the party when "Token Taverns" comes to a screen near you! I'm sure we can expect nothing but the best and the most action-packed excitement when "Token Taverns" hits the scene! I'm sensing that this film will offer the viewers endless fun with classic arcade machines and people buzzing from all directions! Before you can PUSH Start on "Token Taverns", why not HIT Pause and go check out "InstaBAND" on Amazon & iTunes (Links below). PLAY ON…GAME ON!
https://www.amazon.com/InstaBAND-Blu-ray-Paul-McDonald/dp/B0875YMZ4L
—
https://itunes.apple.com/us/movie/instaband/id1516576206
—
https://instabandmovie.com/
By Jimmy Rae PR (https://skopemag.com/?s=Jimmy+Rae)