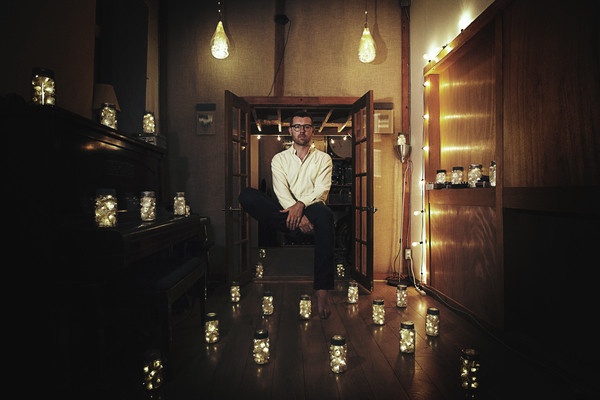 Dance Music Volume II, Van Tassel's sixth LP, is held together by a string quartet, electronics to create beautiful sounds in a time replete with ugliness, and the Ondea – a contemporary re-creation of the famed french synthesizer the Ondes Martenot.
The Ondes Martenot (OHND mar-tə-NOH) is an elegantly intricate, deliberately complicated hand-built machine that lives with the theremin as one of the world's earliest electronic instruments (c.1928). Its inventor, the cellist Maurice Martenot, was a radio operator in WWI and wanted to duplicate the accidental overlaps of tones between radio oscillators, but with the expressiveness and emotion of cello. The Ondes is a rare collectible now, but there is an option in the Ondea. Itself an exclusive membership, they're Ondes modernized by Calgary's David Kean.
No stranger to concepts and themes, Van Tassel made the first Dance Music, 2014's Songs For Slow Motion, as a gift for his dancer wife to play in her sessions as a craniosacral therapist. Between that volume and this one, he's busied himself with his regular gigs as an in-demand accompanist playing with Great Lake Swimmers, Amelia Curran, Donovan Woods, and Rose Cousins; producing albums for Sarah Slean, Rosie & the Riveters, and Megan Bonnell; and composing music for Laurie Brown's podcast Pondercast.