Tom Ciurczak is originally a New Yorker who relocated to the West Coast in his early twenties.  Now in Los Angeles, California, Tom has music running through his veins.  Tom has been writing songs since the young age of 12 and even played in numerous rock bands back in his New York days.  Tom Ciurczak took a break from music to raise a family and to pursue a career in Lighting.  But, after attending Steve Earle's songwriter's retreat in 2014, he was back in the game!  As REO Speedwagon once famously said "Can't Fight This Feeling", Tom could no longer hold back his love for the art of music.  After many years, Tom Ciurczak is proud to release his latest album titled 'Call Me Ishmael' that offers 12 well-designed tracks.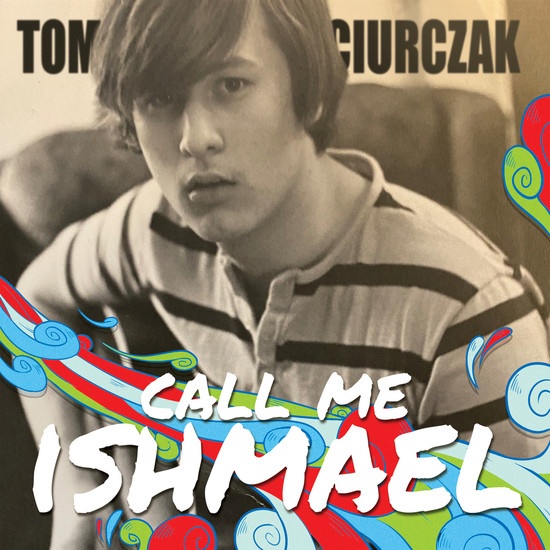 Tom's musical influences include many artists in the rock and roll realm from Bruce Springsteen and Pete Townshend to The Beatles, Steve Earle and Peter Gabriel.  The rock 'n' roll spirit is alive and well in Tom Ciurczak as you listen to 'Call Me Ishmael'.  The album starts up with a song called "Guys Like Me" where Tom projects a cool, calm and collect tone to his voice but with an edgy, rough quality in place.  "Guys Like Me" offers the listener an appealing rock sensation that rushes over you immediately.  Next, get ready to roll with it baby on "Roll The Dice" where you will just want to take a chance and get up & GO!  Tom is firing off a catchy number on "Last Gunfighter" and then get hit with a sweet piano melody to kick off the song, "Mine Torne Road".  "Mine Torne Road" travels along at the perfect pace and offers a real, life beat.  Track five, "Strung Out", provides a pleasant female vocal that mixes nicely with Tom's voice.  "Strung Out" gives off an easy-breezy feel overall that is intoxicating to the ears.  Moving along, the listener will hear "Do You Know My Name" next that includes a lively vibe with mixed signals lyrically.  Track seven, "Down And Out In L.A." serves up fun times and allows you to loosen up for awhile as you digest this tune.  Tom is shining bright musically on "Sunny Came Back" where all the pieces are together making for one stellar performance.  The following track, "Faces In The Crowd", really moves & grabs you and most certainly stands tall and holds its own.  Track 10, "Winter Highland Falls", is just a rockin' wonderland of sound that surrounds you and is sure to put you in a good mood with its infectious groove.  Tom is on "Top Of The World" next where he is jivin' along with just the right touch.  The record ends on a high note with "Ishmael" where it seems like it's all building up and leading to this very special moment.  This thought-invoking song has deep messages and powerful lyrics like: "Jesus is watching & I stand tall with no fear".  Tom even feels he has discovered a new rock genre with "Ishmael" where he likes to refer to the style as "Outlaw County Prog".
This new release proves that the music bug never died within Tom's heart & soul.  'Call Me Ishmael' is a wonderful mix of songs and executed perfectly by Tom Ciurczak.  As AC/DC famously says "For Those About To Rock (We Salute You)", I salute rock and roll and Tom Ciurczak.  Rock music will never die and artists like Tom Ciurczak will make sure of that.  'Call Me Ishmael' is a rock-solid, 12-song set that deserves much recognition & praise, so let's give the man a hand!  Rock ON Tom Ciurczak, ROCK ON Sir!
By Jimmy Rae/JRae23