In the current climate, it's safe to assume that most artists are enduring the overwhelmingly drab process of creating alone, yet for Matt Marcii, lockdown has seemed to only fuel his collaboration escapades. With this recent release, 'Sugar,' gaining over fourteen thousand streams and counting, Matt Marcii builds on this momentum with his upcoming collaboration with Norwegian power-house Andrea Ekeli. Whilst getting acquainted over a Facebook group chat (perhaps this is one of the few things we can thank Mark Zuckerburg for), the duo has conceived a lockdown love child in the form of their latest single 'I'm Over You.' It's a shame that Love Island is off this year, undoubtedly those producers would snap this track up in a heartbeat for the next empowering breakup montage.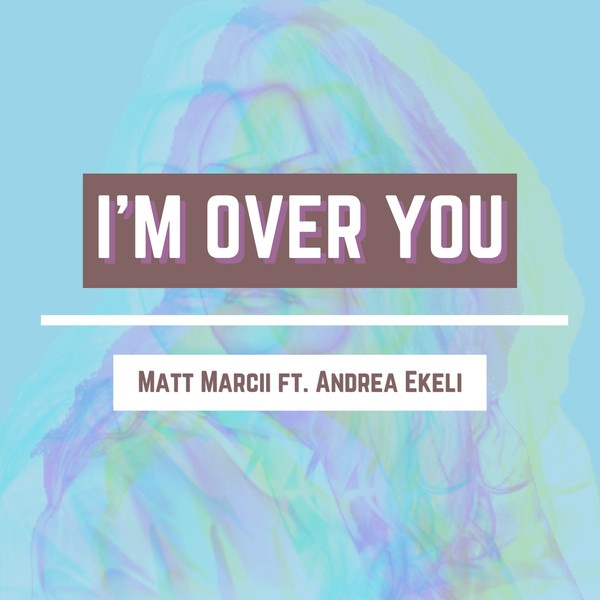 'I'm Over You' is the debut single from the pair, although you might not think it due to the twenty-four thousand streams this track has already accumulated. 'I'm Over You' is an unashamedly infectious pop hit, rife with mood-lifting melodies and feel good fanfares. Employing a Sigala-eqsue sound, Matt Marcii expertly manipulates Andrea's vocals to create a sensational sample sailing through the Summer anthem. The Suffolk-based producer sculpts a soundscape that flexes all his production muscles, showcasing the intricacy and attention to detail that inaugurates him as an exciting up and coming producer this year.
Songwhip for 'I'm Over You' : https://songwhip.com/mattmarcii/im-over-you
Whilst the prevailing storyline may be an antique, Andrea empowers us once again with her updated take on a classic narrative — she has seen the light and is finally 'over' that toxic ex. Andrea Ekeli's effortless vocals capture both the strength and vulnerability innate to loving and letting someone go. With a tone unique to Andrea, the Norwegian powerhouse captures her listeners with a vocal versatility and intimacy only such a fully realised artist could provide. Almost effortlessly, Andrea transitions in and out of falsetto with an ease many vocalists can only strive for. From this debut alone, it's evident that Andrea Ekeli is a name we won't be forgetting any time soon. Most notable is Andrea's performance prowess during the bridge, in which Matt Marcii employs his elegant arrangement of strings. It's a delicate mix, made to seem easy by mainstream pop producers nowadays, but then again Matt never disappoints.
Whilst life is growingly optimistic and the chance to maybe (just, maybe) have a normal night out some time in the near future, Matt and Andrea have gifted us with the Summer anthem we all needed to lift our spirits. With another successful collaboration under the belt for Matt Marcii, the producer has facilitated a powerful debut for this rising pop star, and whilst Andrea Ekeli may relish in her refreshing 'over it' attitude, it's safe to say we won't be getting over this one any time soon.
Matt Marcii Instagram: https://www.instagram.com/mattmarcii/
Andrea Ekeli Instagram: https://www.instagram.com/andreaekelimusic/