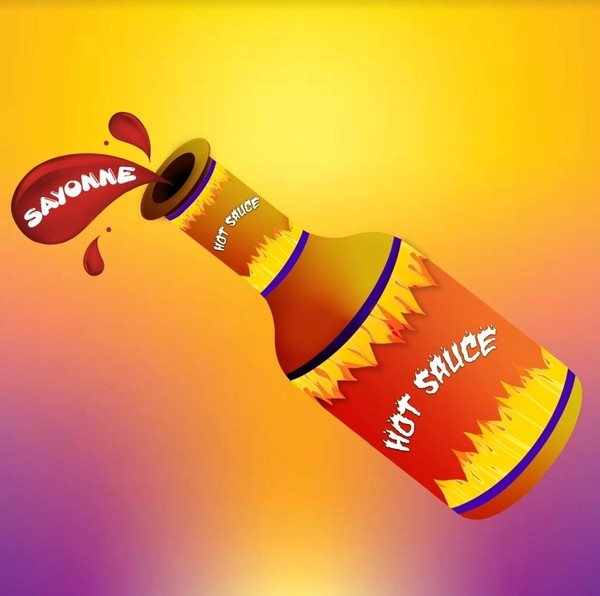 The music critics and pop gatekeepers of the world can't deny the momentum and magnitude that follows Beyonce as she revolutionizes the world of music. One of the most influential artists of the past few decades, Beyonce has inspired legions of female fans to embrace their inner boss and take on the world of pop stardom. That's where NYC's very own Sayonne comes into play. Spending many years as the leading starlet of staged musicals all over the city, Sayonne has decided to take a step away from the world of Off-Broadway and hit the international stage as a young, relentless pop artist.
Citing Whitney Houston and Mariah Carey as other influences, Sayonne takes inspiration from '90s and '00s R&B. Along with her penchant for tender ballads is the desire to get a crowd dancing and bopping along to her music. "Hot Sauce" works to fill up dancefloors and get people to shake what they've got. It's Sayonne's way of saying to the audience that they can embrace the energy of being present and cherish all the moments of fun. This young star has the courage and bravado of a young Sasha Fierce and uses that bravado to show her audience that she is more than ready to tear things up.
The video for "Hot Sauce" starts with Sayonne in her natural habit: the stage. Coming into the scene adorned in some of the most designer clothing you've ever seen, she breaks into a dance routine that shows off her chops as a show-ready performer. The crowd is fervently feeding off the energy she is putting out, getting even bigger and louder as Sayonne breaks it down like she's got nothing else to do. This video is a celebration of the skills that Sayonne has as an artist; everyone is having a good time, Sayonne is showing just how easy it is for her to get the party started.