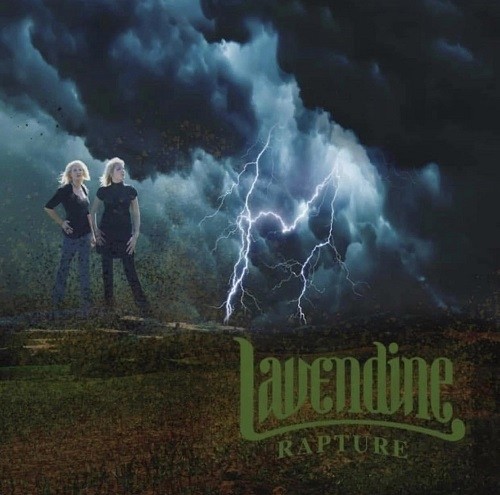 The 2010s were a transformative time for CCM, and if you were following some of the genre's more noteworthy scenes during any part of the decade, you know that the best talent came out of the underground and, for the most part, remained there. Take Lavendine for example – years after the initial release of their debut album and its star single, "Rapture," the track is getting a second wind on adult contemporary radio thanks to the hearty harmonies that give it the signature sonic depth of a profoundly iconic power ballad.
LAVENDINE: https://lavendineband.com/
Lavendine don't try to portray themselves as anything other than simple pop-rockers in this song, although the twin sister act tends to lean more on the pop side than they do rock, and their lyrics directly address the rapture and those who will be "left behind." Too versatile in their stylization to be pigeonholed and yet firm in their values of faith and anti-establishment musical strength, this duo is an act that everyone in the pop underground should be taking a second look at this summer – and, I must say, "Rapture" is the right place to start. 
– https://open.spotify.com/artist/5XJePROku2MxT4dalXY6EC
While the bottom-end in this track is pretty beastly and has a couple of moments where it comes awfully close to overtaking the vocal harmony, the scooped  EQ on the guitar parts forces our singers to center stage every time – leaving no room in the mix for an excessive melodicism from the bassline. It's ironic that, for being as epic a song as it is even at a relatively low volume, the harmony structure here is minimalistic, only alluding to the type of grand performance that Lavendine could potentially put on for us in the proper setting. Sonic attributes aside, the uniqueness of their joint vocal attack is what makes "Rapture" a hit, and it's hard to see it being quite as aching with emotion were a different pair of women up at the mic instead of these two. It might be because of their familial bond, but I personally believe that Lavendine are one of the most connected pop duos out of their insular Oklahoma scene right now. The country singer/songwriters notorious with the Okie underground are experiencing a bit of a lull in 2020, but even if this weren't the case, I think this act would still be standing out. 
APPLE MUSIC: https://music.apple.com/us/album/feel-my-way/712593161?i=712594272&ign-gact=3&ls=1
"Rapture" flirts with some very ambitious pop framework, and as far as I'm concerned it gives critics and fans plenty of reasons to believe in both its message and the makers of its near-perfect melodies. After getting into this track, I've definitely wanted to go back through Lavendine's previously released content and revisit some of the elements that gave them the kind of appeal that so many of their contemporaries would just as soon spend the entirety of a career trying to attain for themselves. I'd love to hear them try some more stripped-down material for their next record, but no matter what they produce in the studio, you can bet I'll be listening. 
Gwen Waggoner