Whilst travelling abroad may be something of a fairy tale in the current climate, the up and coming electro-pop artists Lullaby might be offering up the perfect substitute with their upcoming single 'See Me Through.' Lullaby is the Southern-Italian songstress bringing the sweet sound of stacked synths to our playlists this Summer. Lullaby describes her sound as utter 'dream-like' vibes, and we're not going to disagree. Building her sonic landscape on luscious, spaced-out synths, Lullaby's sound is both reminiscent of hypnotic ambient-pop whilst remaining unique to Lullaby.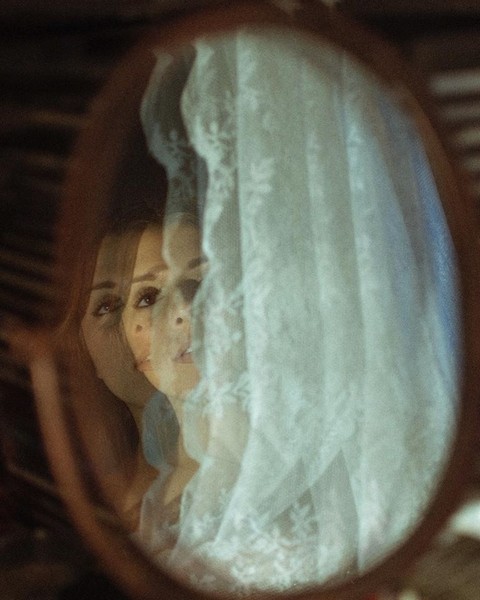 You'd be forgiven for thinking you'd heard this track in the background at some swanky, beach-front bar on your recent holiday (granted, not that recent). With a developing repertoire on Soundcloud, Lullaby is gradually demonstrating the true heights of her talent, with her recent track 'See Me Through' being her most fully realised soundscape to date.
Soundcloud link: https://soundcloud.com/lullabyxmusic/see-me-through-v4/s-lr8jOq5JfS8
'See Me Through' is an ethereal journey through Lullaby's sonic landscape expertise. Employing samples of waves and ocean features, Lullaby has crafted a track that is instantly relaxing, toeing the line on AMSR and allowing us a soothing four minutes where we can pretend we're anywhere but home. Having written the track during lockdown, Lullaby has monopolised that longing for adventure we have all had whilst sat in our couches, binge-watching Normal People. Utilising her signature poetic lyricism, Lullaby writes with an elegance and class way beyond her years. Adding intervals of spoken word throughout the track, Lullaby brings a refreshing twist on a tried and tested hypnotic soundscape. Maybe it's her slight Italian affections or the romantic nature of the song, but this vocal addition is utterly stylish. Sailing over an ocean of soothing synths, Lullaby's delicate vocals ride each rise and fall of the waves, as we sit back and enjoy the ride.
'See Me Through' is a pivotal milestone for Lullaby's musical escapades, coming off the back of her debut 'Colors' featuring MAinspin. This debut firmly planted Lullaby as a hot up and coming artist riding the electro-pop wave this year. With the same angelic atmosphere, Lullaby demonstrates the power behind her vocal prowess, showcasing her belt tone that is intentionally absent in See Me Through's airy atmosphere. With the release of 'See Me Through' on the 27th August, Lullaby is setting out to hypnotise us all with her effortlessly enticing vocals. With a track that so easily transports us to the warm sand and gentle waves of beaches abroad, maybe Lullaby will see us through the anguish of being stuck at home with no chance of a vacation by the beach any time soon.