Musical theatre is a form of performance art that can allow you to take your artistic passions to new heights. If you're interested in pursuing a career in musical theatre, you'll want to do everything possible to sharpen your performance skills and stand out from competing actors and singers who are vying for parts in performances that you want. Here are seven helpful tips to follow if you believe that musical theatre will be right for you.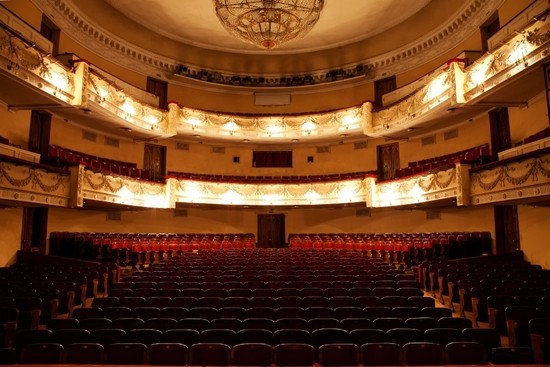 Consider Your Location
You'll want to live in a location where musical theatre productions are holding auditions regularly for new cast members. New York City is usually the most ideal location, but the competition here can be tough due to the large numbers of other aspiring musical theatre performers who are vying for parts. London is another good destination with its popular theatre scene. There are lots of theatres in London's West End for you to learn your trade from some of the best in the business
Los Angeles is known mostly for casting actors in movies and TV productions, but you could find luck getting a job in musical theatre in this city. If you're interested in breaking into musical theatre in a smaller market, Chicago, Atlanta, or Miami may have career opportunities.
Create a Portfolio
A portfolio can be a great calling card for getting work and will let casting directors know of your experience and abilities. You'll want to create a resume that includes information on your performing experience and get headshots taken to submit to casting directors while on auditions.
Having a video made that features some of your work in past performances will also be to your advantage. Social media can even be used to market your portfolio and possibly catch the attention of someone who will want to cast you.
Get the Right Training
It's good to have a lot of experience in performing, but you can increase your chances of getting hired more if you have the right training. Some of the most successful Broadway actors have earned Bachelor of Fine Arts degrees in musical theatre or other types of performance art.
You can also try enrolling in a Broadway school that teaches children and older students the finest aspects of performing in musical theatre so that they can develop their skills better.
Dress Appropriately for Auditions
It's important to dress professionally for an audition the same way as you would for any other type of job interview, but that doesn't mean that you have to wear a suit and tie or other fancy attire (unless a specific role calls for it).
Women should wear dresses and shoes that coincide well with one another and avoid wearing clunky heels that don't flatter the legs. The clothes should also be loose enough to allow for free movement without being too baggy. Dance attire may even work well if a particular role involves a lot of dancing.
Choose the Right Songs for Auditions
The songs that you choose to perform in your auditions should reflect each production's specific theme. No matter how much you love a particular song, it won't bode well for you in an audition if you can't perform it in the right key for you or your proper singing voice.
You'll also want to make sure that the song is performed at the exact tempo or a similar tempo to the original. As an intro to your song, you can either use a bell tone or two to four bars on a piano so that you'll know when to begin singing.
Consider Union Representation
Being part of a union for musical theatre actors can help you land more prestigious auditions and higher-paying jobs. Each union has its own specific eligibility requirements for joining, but most will require a set number of hours working non-union jobs in musical theatre before candidates are allowed to join.
The Actors' Equity Union was established in 1913 to ensure better pay and working conditions for actors, and this is often considered to be one of the best unions to join. Other options include the American Guild of Musical Artists (AGMA), the Dramatists' Guild of America (DGA), and the International Alliance of Theatrical Stage Employees (IATSE).
Always Arrive Early
Whether you're going to auditions or scheduled performances, you'll always want to make a point to arrive early. Showing up early will give off a better impression of professionalism to casting directors and other important people in the industry.
Arriving early for auditions will also help you get a good spot in line if other people have shown up to vie for the part. Costume and music mishaps can happen at a moment's notice, and showing up early will give you more time to try to resolve these problems if they occur.
You'll have a greater shot at success in musical theatre if you follow these tips and think of other ways to get a leg up on your competition. Knowing the ins and outs of the industry will also help you avoid certain pitfalls that could jeopardize your chances of establishing a musical theatre career.