Rising 16-year-old artist PAYDAY shares the video for "Molang" today. The track, which Zane Lowe played on Beats 1 earlier this week, is from her debut EP P.U.K.E. Tape Vol. 1, out now, with subsequent P.U.K.E. Tapes forthcoming.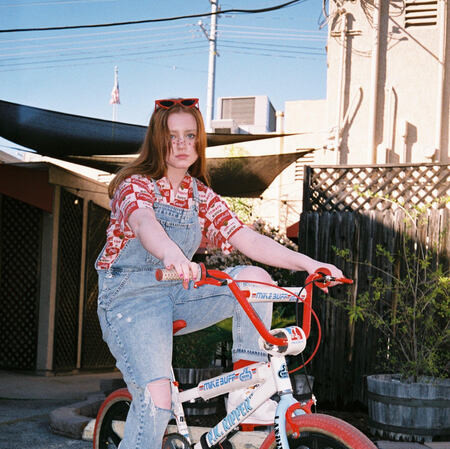 The "Molang" video was made in collaboration with Millimages, the French animation studio that created the eponymous animated children's series about the friendship of a friendly rabbit Molang and a little yellow chick Piu Piu. In the video, PAYDAY's singing and raps soundtrack animations of Molang's and Piu Piu's heartwarming bond.
The video for "Molang" follows PAYDAY's debut single and video "Disneyland," which highlights the balance between her "pure, innocent and wholesome" singing voice and her ability to "rap by going off the rails more intricately and impressively than probably anyone her age and even many older artists," according to Lyrical Lemonade.