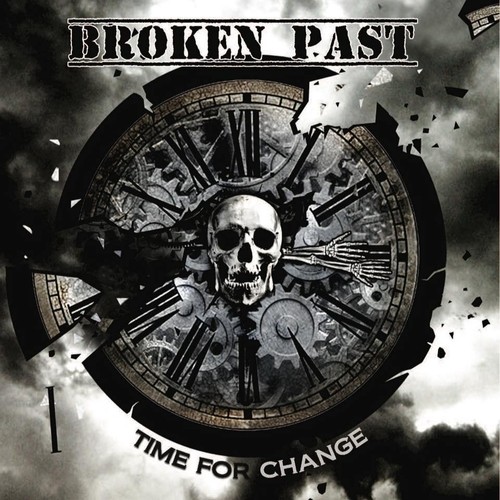 There aren't many sacrifices in this world that can compare to that which a soldier makes when they give their life in the heat of battle, and in the new single "Some Gave All" by Broken Past, the up and coming metal band make a point of honoring that sacrifice with what could be one of the more evocative tracks of the summer thus far. Broken Past come into the song slowly, teasing a heaviness both lyrically and instrumentally that swells substantially by the time we hit the sixty second mark in this extended epic. Whether you're taking in the visuals of its respectable music video or absorbing the song's blows on their own, there's no denying that "Some Gave All" is a powerful number by all measurements.
REVERBNATION: https://www.reverbnation.com/BrokenPast
As we get into the guts of the track, there's scarcely a moment in which the vocals aren't giving us as much of a tension-based output as the bassline or guitars are. The drums are sometimes stoic, but for the most part, they colorize the backend of the mix in a way that this murky bass element never could have. There's not a lot of space between any of the instruments, including the lead vocal, but I like the tone that this sets for the song as a whole. It's suffocating and unforgiving, much in the style that once made some of thrash's most iconic bands some of the most popular acts on the face of the earth.
The adrenaline gets a swift kick in the rear around the 3:17 mark in the track, but even when the music is moving at a rhythm that is far more aggressive than what we started off with here, Broken Past never sound as though they're rushing or struggling to keep the pace with each other. They're playing off of each other's cues fantastically, and giving us reason to believe that their live performances are something to be seen in the music video for "Some Gave All." I like that there aren't a ton of props coming between us and their message in the single or the video that was made in support of its release, and rather than trying to show off with a ton of theatrical bombast, this formula allows for us to enjoy Broken Past for who they really are.
APPLE MUSIC: https://itunes.apple.com/us/artist/broken-past/1246590299?ign-gact=3&ls=1
"Some Gave All" comes to an end after six and a half minutes of beating us into the ground with its viscous beat, and when it's all over, those with an ear for the heavier side of rock n' roll will probably have a hard time getting it's groove-influenced riffing out of their heads. This is a catchy, lyrically mindful single that is a lot more imposing than it would seem on the onset of its melodies, and in terms of doing its performers justice, I think it's a homerun and then some. Broken Past have a lot to be proud of with regards to their sound, but as far as their discography is concerned, this is their best and most prideful moment in my opinion.
Gwen Waggoner