Taken from her forthcoming EP, 'All Up To You' is a welcomed return for a deeply adept artist who has been putting her own stamp on contemporary R&B and electronic influences on a string of releases including her acclaimed debut album 'Dangerous' last year. 'All Up To You' is a magnificent slice of beat-driven R&B, taking on the notion of living in the moment and trusting in what life has to offer.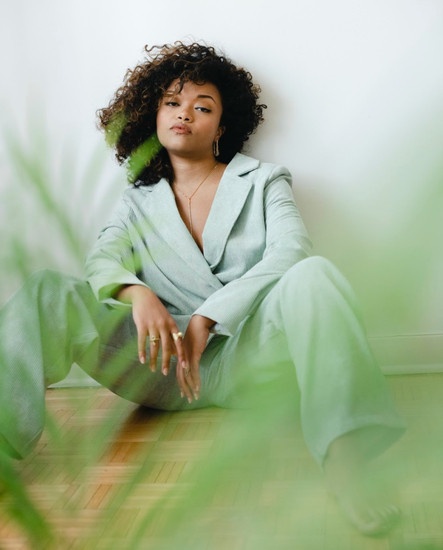 Speaking on the track Shay Lia said: "I wanted to create something positive for people to dance to in these crazy times. I wanted to feel reminded that we're stronger than we think. I believe in the powers of words and music and I love creating inspirational songs full of warmth and joyful energy for everyone of any age to enjoy. "All Up To You" is meant to be my version of a big, positive affirmation – layering my style of rnb melodies on a lush afrobeat-inspired instrumental. To me, it sounds and feels like a summer vacation by the beach with your loved ones, which we all need so badly right now."
Shay Lia is a woman of the world – born in France, raised in the small, lesser known East African country of Djibouti (on the northeast coast of the Horn of Africa) and currently residing in Montreal. Her soulful offerings smoothly pack multiple genres and dive into a concise, sonic + visual narrative of the artist's self-discovery.
Shay Lia – 'All Up To You' and is out now: https://open.spotify.com/album/2PEpAb0cmbdF4TAtcHzvOp