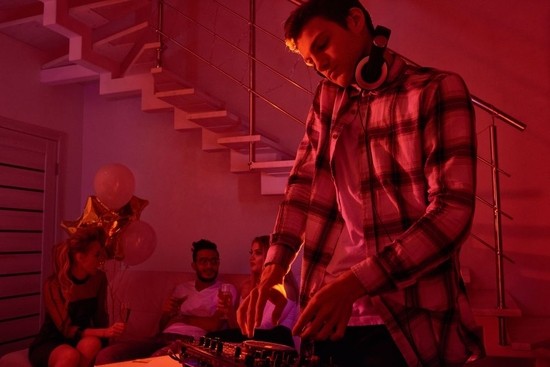 Music has often been described as the life of a party. However, it's not always easy to play the music you like when you want to, especially in large groups of people. This problem can be solved with a few easy fixes. Let's take a very close look at music must-haves to bring your party to the next level.
See https://www.gseav.com/orlando/ for the best GSE AV audiovisual equipment and professionals for your trade show event in Orlando.
Speakers
First and foremost, you need a good pair of speakers to put on a good party. In a pinch, you've probably tried to play music from your smartphone and realized it's just not the same. Speakers will resonate with the sound throughout your home so you don't have to worry about volume. In addition, some songs simply sound amazing with quality speakers.
If you enjoy music with lots of bass or drums, you know just how much of a difference speakers make. It's very important to angle your speakers in the right direction. That is the reason why speakers are designed to face a certain direction instead of 360 degrees. You can focus the sound into the heart of your party and get everyone moving for the whole night. Between uses, make sure to clean your speakers and keep them free of debris.
Remote
You might have a good pair of speakers, but it's still not ideal if you have to bend over to change the music after each song. When a mediocre song comes on, how can you skip it quickly to preserve the energy of the party? You'll want to use a remote. These remotes can be purchased independently or downloaded as apps on your phone. You can skip junk songs and replay the ones you love.
Simply stow the remote in your pocket and pull it out when needed. If you go outside for a break, hand the remote to a good friend and give him or her control over the sounds of the party. When the beat is about to drop, use the remote to crank the stereo up to its max volume. When everyone gets together to say cheers, turn the music down so nobody has to lose their voice.
Playlists
Playlists are also essential to keep your party going. Although radio stations and random playlists are decent, they might not align with your exact taste in music. There will inevitably be some songs that detract from the mood of the party, and this is a huge downswing if you're getting into the groove. With a handpicked playlist, you can queue up groovy songs one after the other. Before the party begins, make sure to create a playlist that will match the atmosphere. Your music will be so amazing that guests will ask how you found all of these tunes. Playlists go hand in hand with the aforementioned remotes that have full control over them.
AV Equipment
Last but not least, you can't do all of the above alone. No matter how good your supplies are at home, there's always room for improvement. According to Kinney Group Events, a facility specializing in AV Rentals in NYC, it is important to get the most "current" and updated equipment. This will ensure you get exactly what you need. If it's a massive party in your backyard, rent numerous sets of speakers for each corner. If it's a smaller gathering in your apartment, rent a high-quality audio system to amplify the details of the music. AV equipment like video wall singapore is affordable in general, especially if you know what you want in the first place.
You can rest assured that you're getting state of the art equipment that is suitable for even professional musicians. AV equipment can be rented for however long you need it. As long as you return the equipment in one piece, you'll be reimbursed for your down payment and be ready for your next rental.
When all is said and done, these are some music must-haves to bring your party to the next level. If you think your music sounds good right now, you'll be amazed by the addition of these pieces of equipment. Let your guests enjoy the thrill of each beat and note!