The study environment you create for yourself determines how productive you will be. Make sure you make your study environment inviting and aesthetically appealing.
Aside from functionality, beautifying your homework station ensures you get the motivation to work on your assignments each day.
If, however, you feel a little low on energy, you can always turn to professionals for help. Instead of wondering, who will do my math homework? you should seep professional assistance before time runs out.
Something as simple as getting a houseplant ensures that you're always in the mood to study. You should also invest in comfortable furniture if you want to study for long hours at a time without getting exhausted.
Here is a list of things you need to achieve the ultimate study station.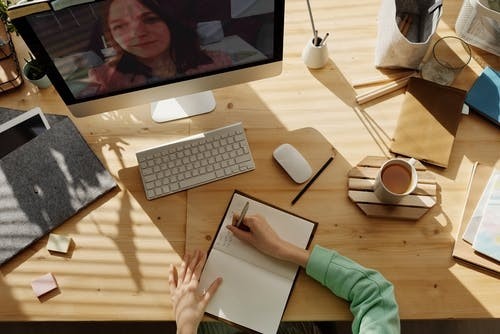 1.     Charging Spot
We live in a digital era and this means most of the information you need to complete an assignment is found online. Make sure you have a reliable charging spot that can support all the electronics you're using. In case there is only one charging spot, you should consider purchasing an extension cable. This way you can simultaneously charge different electronics.
Before you settle for a power extension cable, consult with an electrician to find out wich brands are the best. The last thing you want is to replace the extensions after a few months of use.
Consulting with a professional ensure you purchase a reliable product that will protect your devices from damage.
2.     Lighting
Of course, during the day, you can depend on sunlight to see. However, when night falls, you need a reliable lighting system that allows you to study without damaging your eyes.
You need to get the brightness right because if you don't your eyes are likely to suffer from permanent damage.
To protect your eyes from the computer's glare, you should get a subscription for anti-glare eye glasses. Wearing these glasses each time you use your laptop ensures that your eyes remain undamaged.
3.     House Plant
There are a wide variety of house plants you can get for your homework station. If you're likely to forget to water the plant, you should get a succulent as they survive on very little water.
Place the plant on the table, somewhere you can see it for visual nourishment. It's always good to have interesting things on your study table.
4.     Background Music
Working in pin-drop silence is not the best policy. You should make a habit of studying with background music as it boosts productivity.
Ensure you choose soothing music rather than a playlist with upbeat songs. The aim is not to distract you from your studies, but rather to enhance brain performance.
5.     Comfortable Furniture
Last, but not least, we have comfortable furniture. Purchase comfortable and durable furniture so your back doesn't hurt each time you complete a study session. Work with a professional carpenter in case you need your furniture customized. Otherwise, you can always get ready made products that suit your needs.
Conclusion
Creating the ultimate homework station is as easy as making it functional and aesthetically appealing. Make sure your furniture is comfortable and the lighting's brightness is just right.