Thiopian-born, Montreal-raised Hip-Hop artist Naya Ali is one to keep an eye on in the coming years. She burst on the scene in 2017 with her debut single "Ra Ra" , which was championed by VICE, Spotify and Apple Music playlists. Her second single " Out The Dirt " , a gritty pure rap track, sees Naya in flying form, as she raps about not only trusting the process, but falling in love with it. The record exclusively premiered on Complex and secured a feature on HighSnobiety and Hypefresh Magazine as well as on several Spotify playlists.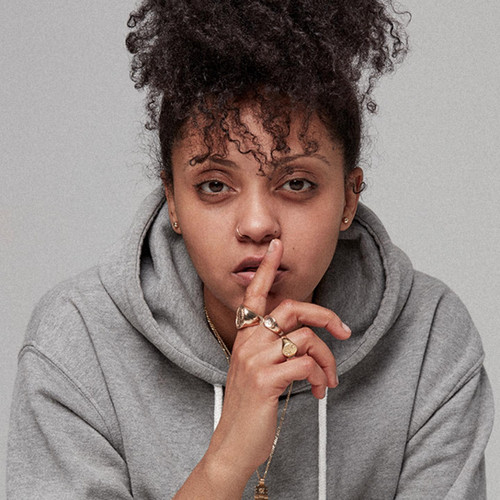 Her debut EP "Higher Self", a sonic canvas depicting thoughts on manifesting realities followed shortly after on November 2018 and the launch party was hosted by M for Montreal. Her flow, depth and delivery seduced the press and landed Naya several accolades such as being called "The Next Drake" by some publications. A title she refuses: "I want to be the first Naya Ali". Last summer saw her release the first single off her debut album, "Get It Right". Produced by renowned producers Banx & Ranx, the track showcases Naya's versatility in a unique hard-hitting and melodic way. Followed a couple weeks after, "Godspeed", title track of her upcoming first full-length and a certified banger produced by Kevin Figs showcasing her fierce side.
Relentless, Naya's been keeping busy, lining up festivals such as Osheaga, Festival d'été de Québec, Montreal's International Jazz Festival, La Noce, Le Festif!, Up Here, NXNE, Mural Fest, Montreal en Lumière, Santa Teresa, Montreal Pride, OUMF and FME. She was also the voice of Parks Canada 'Memories' ad campaign garnering over 7 million views. At this point, it's safe to say that her entry into the game is sure to make a mark on the culture.