This Memorial Day, in honor of our loved ones – who we've lost, but not forgotten – TONY® and EMMY® Award Winner Lillias White shares "One More Day". Written by The EMMY® Award-Winning sister team of Eileen Bluestone Sherman (lyrics) and Gail C. Bluestone (music), the song is available immediately for download and streaming on all major platforms.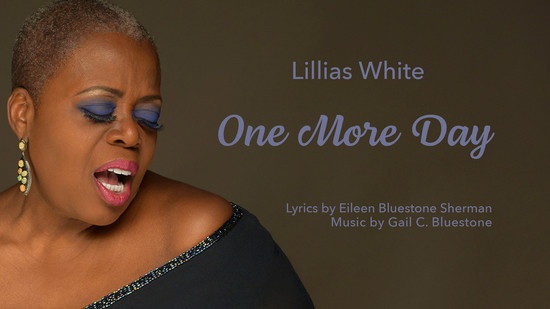 The heart-wrenching ballad asks the key question, "If we had one more day, what would we do?" The song is particularly poignant because Lillias' close friend and collaborator for the last 30 years, Timothy Graphenreed (the musical director and pianist heard on the track), tragically passed away on March 1, 2020. Timothy is best known for his work on the iconic musical, The Wiz.
Lillias White has served as a muse for "The Bluestone Sisters" for almost 20 years. Most recently, she performed their work at Carnegie Hall as part of the Indie Collaborative. Lillias has long been associated with their musical Perfect Picture (about the artist Norman Rockwell) and their Hanukkah musical, The Odd Potato.