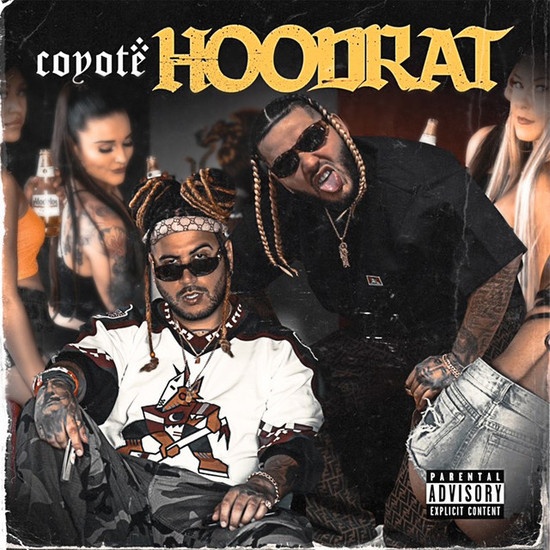 Fresh off of supporting The Game on a European tour, rap duo Coyote release the infectious banger "Hoodrat" (produced by Cabri Taddeo) today. Gaupo Cortes & Ricky Blanco, who make up Coyote, low ride over this Kid Frost "La Raza"-sampled raunchy track, ready to stamp their names alongside the rest of today's California rap greats.
https://www.instagram.com/coyoteforhire/
The visual, produced by Cruise Control, directed by Chad A. Marshall and featuring Tony Sans, illustrates why "Hoodrat" is the new East LA anthem.