Fancy Dave, Naah and C. Gold all worked extra hours in restaurants when they first met, but they always knew that they could bring more to the world than just food to rich peoples stomachs. They wanted to make something more magical. Said and done, they started an electronic pop-band called Grilled Cheeze!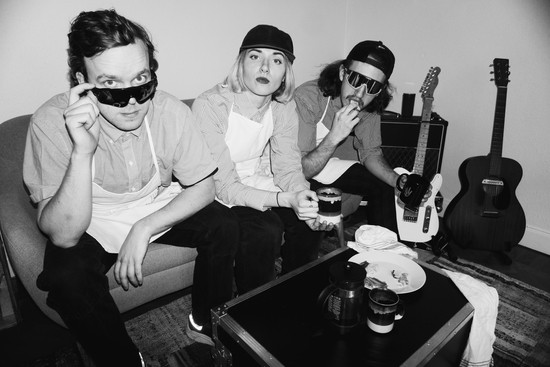 The way to releasing their first single became a bit more complicated than expected. Being really close to a big record-deal their music leaked on TikTok. The label backed out and the band was left confused. Like a catcher in the rye their forth non-musically member showed up. Coach is a more anonymous member of the band and with a good eye for artwork and great ideas he made the release happen!
SoundCloud: https://soundcloud.com/grilledcheeze1/life-cool-style-yeah-2
Their first single Life Cool Style Yeah is a dropped-based edm/pop-track. The sound can be compared to artists such as Sofie Tukker, Daft Punk and Teddy Bears. With lush vocals performed on a danceable beat they create an interesting, fresh sound.
"It's a song that's suppose to make your thoughts sail away to your best party moment!" C. Gold describes the song.
'No', Fancy Dave kindly interrupt with a smile, "It's suppose to MAKE your best party moment!" It's clear that the members are close friends with a big love for crating and that makes the future look bright for the band.
Make sure to stay tuned – cheesy is about to get a whole different meaning!