Must the intensity of love fade as we age? Or can older couples stay as passionate as teenagers? Nicky Romero believes they can. The Dutch DJ, producer, and remixer is a specialist in the art of prolonging ecstasy. Anybody who has ever been at a party or a club where he's spinning knows that he can sustain a feeling of euphoria for hours on end. Of course, Romero has faith in enduring love. His music has always been a testament to his belief that the thrills never have to stop.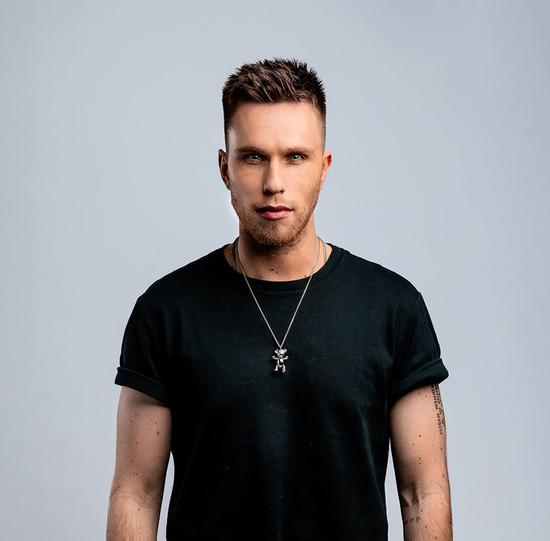 But just in case you think his optimism requires further enhancement, it's here in the heartwarming video for "Stay," his latest dance pop single. Romero's video shows us a couple behaving with the abandon and total dedication we all associate with new lovers. The twist is that they're both at the far end of adulthood. At least one of the pair is visibly infirm. Nevertheless, they play, squabble, kiss, and explore with the enthusiasm and emotional effulgence of youngsters. They're getting everything they can out of life – and that, more than anything else – is the recommendation of Romero's joyous music.
For "Stay," Romero has had some assistance from a talented new artist: Swedish singer Moa Lisa. Romero has provided an ideal setting for her voice: propulsive, but not overly so, comforting, but still with great energy, danceable, but also suitable for a cooldown. The theme is the same one that Romero has been addressing for more than a decade in the spotlight: faith that true love can freeze the hands of time and keep lovers eternally young. "Stay" has already been picked up by US dance radio stations like iHeart Evolution and SiriusXM BPM, and entered the US dance airplay chart at #44, and we have a feeling this song will be on repeat all through the summer.
It's the same spirit of hope that animated his floor-shaking hits: "I Could Be the One," his chart-topping, triple-platinum collaboration with Avicii, or "Like Home," the double-platinum smash he recorded with the Australian duo Nervo. It's what has drawn many of the biggest names in electronic music to work with him, including David Guetta, Calvin Harris, Martin Garrix, Krewella, Fedde le Grand, Olivia Holt, and many others. They recognize in Nicky Romero a fellow true believer – a tireless optimist who understands the transformative power of music and its near-magical ability to capture and preserve unforgettable moments.