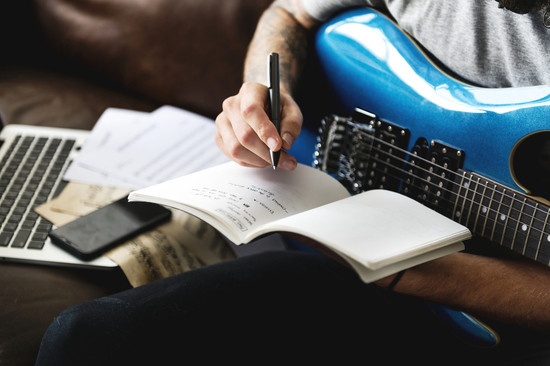 Building a successful music career often depends on several circumstances, not all of which will be within your control. But, there will be some factors that your actions will impact.
How much you practice singing or playing your instrument is a great example of the things you can influence. Moreover, you can work on your social skills so that you're able to establish and maintain positive relationships throughout your career. Or, you can seek out additional learning opportunities, such as management or production courses, that could help you prepare for your big break.
And, of course, you could start learning a foreign language.
Whether you memorize a few phrases of French or move to Spain for six months to master Spanish, there's absolutely no doubt about the fact that learning a foreign language can help boost your music career. Here's what you can expect.
Becoming inspired
Inspiration is a huge part of any musician's life. But finding your muse can prove to be a challenging task. Artists often suffer from creative blocks, and these can be difficult to get over. Overcoming a block requires patience, discipline, and taking care of oneself in order to provide the body and mind with the sustenance needed to continue creating.
Fortunately, however, there are a few things that have been shown to boost creativity. Learning new skills, including languages, is an effective way of boosting creativity. Furthermore, it can be a great opportunity to consume a wider variety of art. Reading poetry in its original form, listening to world music, or watching foreign films are all excellent ways to expose yourself to novel ideas and styles. And in the end, you can borrow from these international influences, creating works of art that are completely unique and offer an original mix of genres, words, or melodies.
Become a more versatile songwriter
If you try to think of the songs that have made it big in the last few decades, your mind will inevitably be reminded of pop hits such as Enrique Iglesias' Bailamos or Luis Fonsi's Despacito. These tunes are excellent examples of what can be achieved by mixing Spanish and English. Using more than a single language can easily create a unique work of art that might just resonate with a wide international audience.
And even if pop is not your thing, you can still hugely benefit from using foreign words or phrases in your lyrics. Some could let you share the thoughts that cannot be expressed in English. With hundreds of untranslatable words from all the world's languages, you could potentially become the biggest poet since Shakespeare. You could sing about the Portuguese concept of saudade, the German idea of schadenfreude, or the Japanese aware.
Become a better performer
Some musicians will need to learn how to sing in a foreign language to build a career. Take, for example, opera singers, who need to tell a story in Italian, French, Russian, or German. There's no doubt that understanding the words of a libretto can contribute to one's performance. But there's more than just dramatic ability. There's also the question of being understood by your audience, as well as making sure that what you're saying actually means something.
Even if you're not a classically trained singer, you shouldn't limit yourself to English. Including a few Spanish songs in your repertoire can be a superb way to mix things up at your next gig. Just make sure your pronunciation is on point.
Have a change of perspective
Sometimes, understanding people with experiences different from your own can be eye-opening. Let's say you decide to spend a month in Barcelona like George Ezra did when writing his hit album Staying at Tamara's. The very fact that you're in a place you're unfamiliar with and that you have to meet new people can be a huge source of inspiration. Moreover, it can introduce you to a new way of life or a different method of approaching your art.
If this type of adventure is something that appeals to you, you'll need to do some preparation. In addition to the practical details of how you'll get to your destination and where you'll stay, you should also make sure you can communicate with those around you. A few phrases or just a good dictionary can be of help in these situations.
Make touring & collaboration more enjoyable
Finally, you might find that speaking a language other than English is the thing that will set off your international career. Whether this is thorough exciting collaborations or touring opportunities, it's best to be prepared.
No matter your genre, you'll inevitably meet artists from countries whose sensibility and art will make you want to work with them. Take, for example, Frank Sinatra and Antonio Carlos Jobim, and the bossa nova hit The Girl from Ipanema. Collaborations, even over genres, can be a great way to boost your visibility, but they'll be much easier if you can actually understand what your new partner is saying.
And when the time comes to go on tour, make sure you're ready for an international experience. Your audience will appreciate the effort, and you'll definitely find life less complicated if you actually understand what's going on around you.
Getting started
The best thing about living in the 21st century is that there's a huge number of available resources for those who want to learn a foreign language. You can enroll in an online class, find a teacher who will tutor you via Skype, or download an app and learn by practicing five minutes every day. You'll find that language learning doesn't have to be difficult. And in addition to learning something new and fun, you'll also be acquiring a skill that might just prove to be the key to your future success.