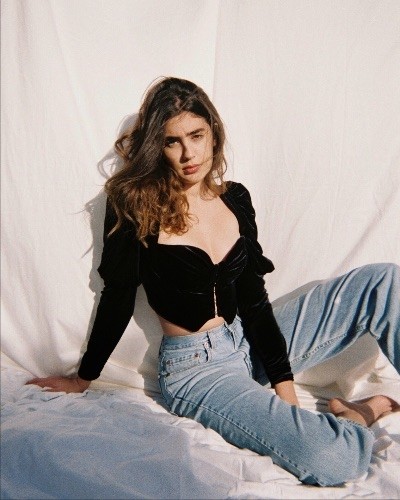 Born in Morocco and based between London, Los Angeles and Casablanca, future pop star Ghita has already been tipped by the likes of Clash, PAPER, High Snobiety, Wonderland and Idolator. Now Ghita is poised to propel herself into the pop landscape in 2020 with the release of her new single 'Out Of My Life'.
'Out Of My Life' was produced by the Grammy-winning production team The Stereotypes, whose credits include BrunoMars and Cardi B. The song emerged unexpectedly during Ghita's final writing session before Christmas. It started off as a reggae-influenced track, but Ghita's piano-playing switched it to a ballad before it evolved once more to become a slick, dynamic pop banger. Ghita's remarkable vocals are the track's golden ticket to attention, as they convey heartache for what's lost but also hope for what comes next.
"It's about to keep a strong friendship with someone after the relationship is over. It's something I had a really hard time doing, simply because I genuinely cared about him as a person" explains Ghita.