In Defense of Animals and South Korean rescue partner Jindo Love Rescue are sending out an appeal to travelers in an effort to help dogs rescued from the dog meat trade who have been stranded in the wake of COVID-19.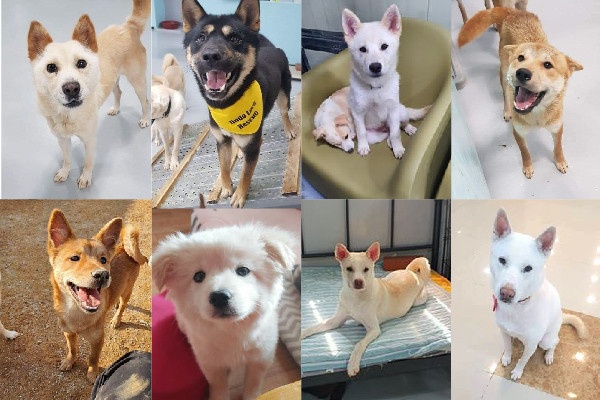 With an estimated 2.5 million dogs raised and brutally slaughtered for their meat annually in South Korea, rescuing as many of them as possible is already a daunting feat. Jindo Love Rescue and In Defense of Animals have partnered to successfully save hundreds of dogs and rehome them in the U.S. and Canada since 2017.
Now, however, these efforts are being drastically hampered by a decreased number of travelers, canceled flights and travel bans. The organization relies on travelers who volunteer to bring dogs to North America from South Korea, but now dogs who have adopters waiting for them in Atlanta, Boston, Dallas, New York City, Seattle, Washington D.C. and Toronto are stuck without a flight.
https://www.idausa.org/campaign/dog-meat/how-to-become-a-flight-volunteer-to-help-dog-meat-survivors/