The phrase, 'Let your hair down,' usually refers to an admonition to loosen-up and not be quite so uptight. For some reason, it also sounds like one of those atypical 60s phrases. Maybe this is because hair was oftentimes so much longer back then, which allowed for more of it to be let down. Such is not exactly the case for this single of the same name by Pointdexter, which is taken from its album Forces of Nature. No, in this case the suggestion is tied with a message of encouragement.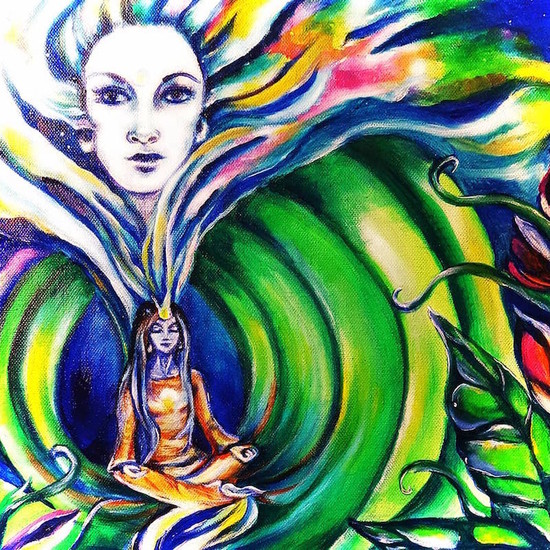 To support this interpretation, one of the song's verses states:
Don't get caught in the blast
Time to grow
Time to take a chance
Don't stop running
These words read like the pep talk from a sports coach, don't they? Can't you just hear a track coach, with a nearly hoarse voice, screaming this out to one of his athletes as he/she rounds the track during a foot race? The song is sung with the same enthusiasm as that coach.
Musically, this track is best described as upbeat pop. The singing is clean and smooth, while its arrangement is enthusiastic – from the very first note – beginning with the chorus. Although electric guitar is also in the mix, keyboards and vocals comprise the lion's share of the song's mix. Rhythmically, this one is also a tad like a reggae track in places, but not nearly enough to pass for one of those distinctive island tunes.
Streaming:
https://open.spotify.com/track/6cUXfW7NwnxTNGZqRS2Qu1
The bridge reminds, "Don't let the world get you down/Don't be afraid to fly." These lyrics tell us that not everybody in our lives treats us like they are our coach. Instead, to be honest, many in our worlds are more like hecklers at a comedy club, just trying to make a performer fail. Therefore, one of the keys to success is to only listen to those with your best interests at heart. One must, it's strongly implied, learn to block out all negative messages.
Pointdexter is a led by Kevin Kinsella, who created the act while still a college student studying Mechanical Engineering. The sroup describes its music as "an Intellectual Pop-Indie-Rock-Funk-Fusion," which basically means an everything-but-the-kitchen sink approach to creating a style. Pointdexter hopes its songs "cradle the eardrums and" vibrate "the soul." In addition to Kinsella, who plays saxophone and keyboards, in addition to singing, the outfit includes bassist Jarom Horner and drummer Keywan Ryland.
So, if you're listening to this song and you're especially proud of your heaven-high beehive hairdo, please don't feel as though Pointdexter is going on a rant about not putting one's hair up. Instead, this trio has borrowed a popular phrase and repurposed it, if you will, as large musical dosage of encouragement. This song makes for excellent headphone music while you are running or working out at the gym. Just as it would be difficult to imagine the movie character Rocky working out by running the streets of Philadelphia or punching meet without that familiar theme song playing, it also makes life tougher without music – no matter what you're attempting to do.
Adding that extra layer of encouragement, just might get you over the hump. So, let your hair down and go for it!
https://www.instagram.com/pointdexter_band/
-Dan MacIntosh