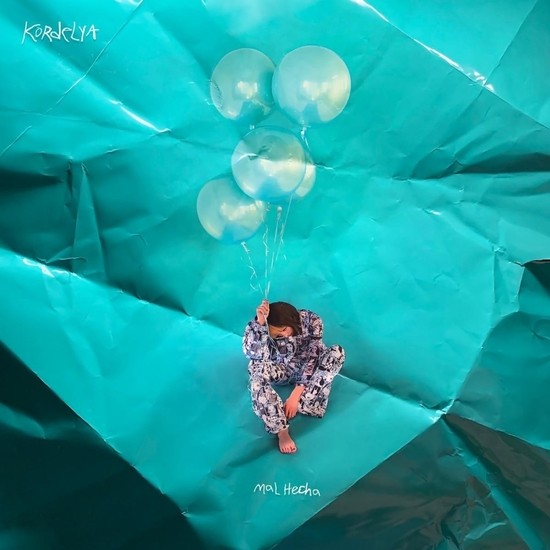 Following her well-reviewed single release "Consentido", The Latin urban trap/electro-pop alternative singer-songwriter and visual artist KORDELYA has finally released her anticipated debut album entitled "Mal Hecha".
In this new 9-track heartfelt album that is an ode to the imperfectly made, KORDELYA continues to showcase her tremendous vocal flow and signature light urban-based productions in songs "Consentido", "Terco" and "Pedazo De"; stays true to her versatility with hints of tropical-synthpop in "Metiche"; and strips down her vocals by being as transparent as ever on tracks such as "Mal Hecha", "s a l u d o s" and "Acero".
"Propelled from a darker shade of trap, the Mexican-American artist emerges into her own distinct light of confidence and innovation, harmonizing her cultural influences for a rich sound." – Eearmilk
"Explosive and colorful electro-pop" – Nylon Espanol
"Mal Hecha" touches upon learning how to love yourself and your imperfections: "The album is about the ways in which we can be 'mal hechos' [badly made] but also an awakening to our identity and what makes us unique; that sometimes instead of making an effort to change our faults we forget that we have to celebrate them too. Being shy to a certain extent makes you considerate and humble. Being 'terco' [stubborn] makes you persistent with your goals. Imperfections are also beautiful – you just have to find the right angle for them," KORDELYA explains.
Continuously inspired by both her Mexican and American roots and her passion for ethnic, percussive instruments and electronic production, KORDELYA has developed her own style – a combination of electric array of textures, ranging from dark trap-learning production to more synth-based sounds – and delivers to her fans today the first taste of her musical capabilities with "Mal Hecha".
"Mal Hecha" Track List:
1. Güey
2. Consentido
3. Metiche
4. Terco
5. Pedazo De
6. Mal Hecha
7. s a l u d o s
8. Feo
9. Acero