The very first casino – Casino di Venezia was opened in Venice in 1638. From that moment the popularity of the casino games is constantly growing. With the creation of the Internet, the business went online and the gambling industry is no exception. The biggest casinos created online branches where you can play your favourite online. On top of that, there are also new smaller brands that regularly fill up the niche. The limitless webspace is providing a lot of new opportunities for both the corporations and the people looking to have some fun.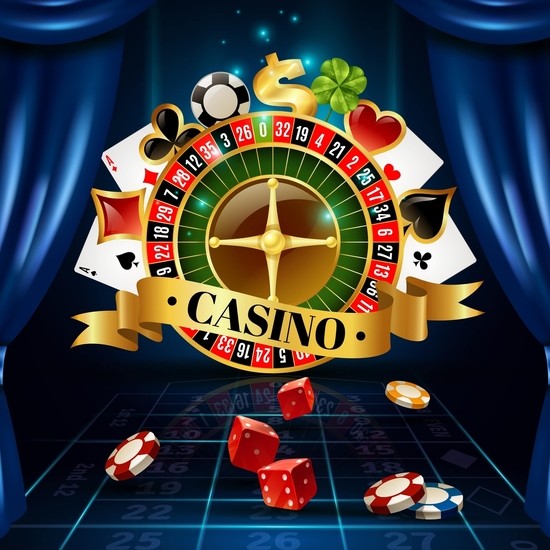 Types of online casino games
All casino games which can be found in a classic land-based casino are available also online. Besides, the platforms added a lot of new titles and features to attract players.
Slot machines are one of the most common ways of having fun. It's an easy and cheap game but if you have to travel to another city to visit a classic brick-and-mortar casino then you might reconsider. That is one of the reasons for the growth of the online casinos industry. Nowadays, you can sit at home and spin the reels of your favourite title hoping to knock the jackpot. Or you can try some variants of video poker, too.
Another hit among the casino games is roulette. Maybe the first choice of many. It's very popular probably because of the many options in front of the players to place their bets. Generally, we can divide them into an inside – corner, line split, five-number bets, etc and outside – high/low, odd/even, black/red, columns, etc. The opportunity to play roulette online added new fans to this classic game. Another positive of playing online is the fact that there are more types available and the needed budget is smaller. For example, you can choose between American Roulette – with 38 pockets and higher house edge, or European Roulette – with 37 pockets.
Among all table games, the most preferred one is probably the blackjack. Collecting points and trying to beat the dealer became an obsession for so many through the centuries. Playing blackjack online is another chance for them and that is why the game is part of each major web gaming platform. There are different variations and often tournaments to participate. Also the cash out is very easy.
Live casino and its features
Many new companies have joined the gaming market since it went online. They needed to offer something innovative in order to keep the attention of their clients and to draw new ones. The opportunity to provide live cazino experience was exactly what was required. Now playing online casino games with a real person on the other side of the monitor is possible and even preferable for some players. You can now communicate straight with the dealer, have the chance to sense the emotions of the other players and to feel like you are in Las Vegas. It's even better because you are alone on the table like a VIP person and do not have to think about other players decisions.
Casino games regulations and Customer Support
All casinos – land-based or online are subject of licensing and regulation. That has to be done by national regulators like the UK Gambling Commission for example. You always have to do research and make sure that the site is secure and fair before transferring any funds. If not, it is quite possible that you won't be able to collect any winnings at the end.
Having a good customer service section is very important for any business. Otherwise, clients might not be able to find out how to make their deposit. You can ask them for help about the available bonuses, the wagering requirements for the different casino games, how to play a game in demo mode or for real money, etc.
Conclusion
Online gaming is a perfect way to escape from your daily routine. In your own home, you can pick your favourite title out of the great variety of casino games and have fun. You only need to have a computer and a stable Internet connection. There are nice bonuses available and real-time live dealers to play with. Remember though, the house always wins so play smart!