Your garage door is a crucial part of your home and the largest moving equipment in the house! It's also one of the most used, as you'll need to open and close the garage doors multiple times a day no matter the time and season.
Because of this, it can come across some wear and tear over time, which is why you need to maintain it well. That way, you have a garage door that works for years to come without worrying about expensive repair fees. But how can you check the garage door properly to see if it needs maintenance and repair?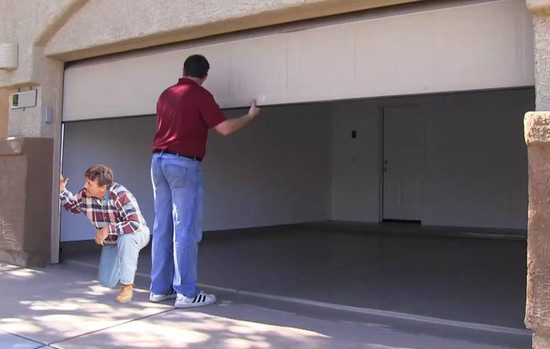 Read on as I show you the top five tips to watch out for with your garage door.
How to Check Your Garage Door for Maintenance
While there are garage doors repairs Brisbane to help with your maintenance and repairs, it's best that you also learn how to do it on your own! To save on time and money, these are the things you should follow and watch out for:
Look and Listen For Any Problems
This is a vital preventative step to follow before doing anything else. Observe your garage door as you use it, checking the following:
Does it move smoothly or does it jerk in some moments?
Does it operate quietly or start creating scraping or grinding noises?
Are both sides of the garage door system symmetrical?
Besides those questions, here are some common issues that can happen with the garage door upon checking:
If ever you notice that the opener raises but doesn't close the door, it might be a problem with the safety beam sensor
If the opener can operate via remote control but not the wall switch, there may be loose connections or wiring shortage
If the remote control won't work, it might be a dead transmitter, dead battery, or unexposed antenna wire
Faulty transmitters, short wiring, faulty circuit boards, or stray signals can cause openers to work on its own
Doors that reverse while closing or doesn't completely close or open may have obstructions or wrong open limit and sensitivity levels
Straining openers happens when you activated the safety reversing or set the close limit improperly
So as much as possible, check how the door opens and closes, as well as how it responds, when using the wall switch or remote control.
Tighten Hardware and Test the Balance
Garage doors would usually move up and down over 1,000 times yearly, which is a ton of vibration and movement. This can loosen its hardware, so you'll need to check the roller brackets and bolts, tightening them up using a socket wrench as needed.
When checking the garage door, you might see that it's properly balanced. If not, the garage door opener has to work even harder, which affects its lifespan. You'll need professionals to adjust the door spring if this happens.
Inspect and Replace the Rollers and Weatherstripping
Your garage rollers are either made of nylon or steel. Either way, they will require inspections twice a year, with replacements done every seven years. Inspect the rollers and see if they are cracked or chipped, and if so, they require replacements as soon as possible.
Besides the rollers, also replace the weatherstripping if you see the rubber weather seal strip look cracked or brittle. You can replace the rollers and weatherstripping on your own.
Check the Cables and Safety Features
Never tinker with the cables which lift the garage open doors, as they can cause danger! However, do check its conditions to see if there are broken strands or some damage, which requires a professional for repairs.
Furthermore, test out the auto-reverse safety features. Do this by placing a brick on the ground by the door's path. As the door touches the object, it needs to go back up again and go in reverse.
Also, test the photoelectric safety system by passing your legs in the door path as it closes. The doors should reverse and go back up. If neither of those safety features works, it's time for maintenance and repairs.
Clear Tracks and Groom the Garage Door
Make sure that you clean the tracks as well, ensuring that the whole garage door is free from any debris. Also, check the door itself, checking for any signs of rust, water warps or damages, as well as chipped or peeled paint. Repair and fix these minor issues quickly, and be sure to wash the door regularly using all-purpose cleaners.
Wrapping It Up
I hope that these tips on how to check your garage door for maintenance helped you out! So don't wait any longer and give your garage door a thorough checkup now.
Do you have any questions or want to share your tips and experiences on maintaining garage doors? Share it in the comments section below, all your thoughts are much appreciated!