Mija has released her debut full-length album, Desert Trash, out today via Never B Alone / Create Music Group. The album features vocals, songwriting, guitar, piano and production from Mija herself, plus additional production from Dave Sitek (of TV On The Radio and Janes Addiction) on title track "Desert Trash", Thijs (of Noisia) on the abstract experimental track "Liminality", and Gammer on drum and bass track "Digressions". Desert Trash is a culmination of Mija's constant evolution as an artist in the wake of her creative breakthrough on her debut EP, How To Measure The Distance Between Lovers. The 13-track album defies expectations between every song, diving between soft spoken love songs, house, drum and bass, and experimental ambient tracks.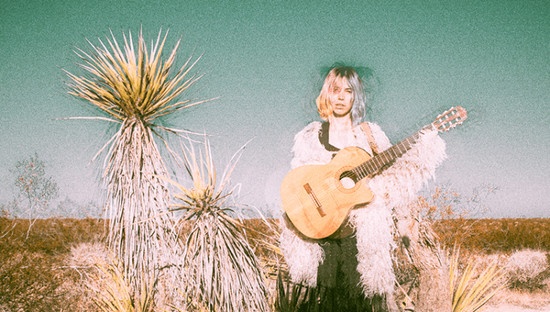 DSP – https://cmg.ffm.to/deserttrash
Tomorrow Mija sets off on her new live tour featuring a three-piece band and herself on vocals, an experiment that began on her appropriately-named "Band Practice" tour in which she sang and played instruments live for the first time. Before each album show, fans will have the opportunity to attend an art gallery featuring 40+ new and original paintings made by Mija. After being displayed in each city, the paintings will be made available for purchase online.
"I needed to step outside of my comfort zone and into something that would become a catalyst for my next development as an artist. I wrote this album with the intention of stripping down all the excess and focusing on what truly matters to me; self-expression, realness, and the story. "Desert Trash" is who I am. It's what I've identified with my whole life." – Mija