We all know that Germany is a popular destination for students due to lower education rates. You must be wondering about the other advantages of being a student in Germany. If you want to enjoy these benefits, come and experience yourself. If you are looking for motivation to study in Germany, here is the motivation for you. After this you will know for sure – why is Germany the perfect place to study abroad?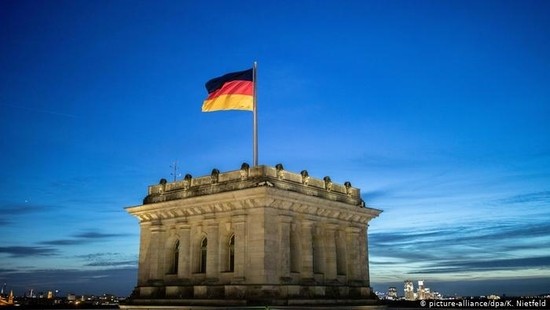 It is cheap
Germany is comparatively cheap in terms of living costs compared to its neighboring countries, such as the Netherlands or France. So you have more /fewer tuition fees and now also lower living costs. Semester fees usually include your public transport card and are valid for all public transport in your university city and even sometimes also across the state. A student ID card also acts as a transportation card. Tuition fees are just one aspect of a potential student abroad to consider when trying determining if he has a budget to finance his studies. Germany remains relatively inexpensive in terms of the cost of living when compared to other international destinations
Expose your potential
Germany is situated in almost central Europe, and therefore can travel to any country in Europe in a short time and is also very inexpensive. Most of the German cities are well connected with different major cities in Europe, so it is possible to travel wherever you want. In Germany, you can get the most out of yourself. Here you can freely develop your intellectual and personal skills and realize your full potential. If you want to accomplish great things, your motivation, commitment and determination will open many doors for you, during the studies, and as well as after the studies.
Exceptional quality
German universities provide the best education, ranking first among the best universities in the world. You will get a world-class degree, which gives you excellent prospects in the global job market. German higher education is one of the best schools in the world. People everywhere identify the tag of Germany as the seal of quality. You can take advantage of Germany's long and famous university traditions, especially in the fields of science and engineering. The German university degree is highly valued by employers worldwide.
Safe country
Compared to other countries, Germany is a safe country. In town or the countryside, day or night, you can move freely here. Germany offers economic and political stability, making it an ideal place to study. In general, security in Germany is on the European average. However, if you are considering international safety data, Germany has very low levels of crime. Although crime exists in Germany, it is generally low and does not constitute a concern for international students. German law enforcement is designed to ensure the safety of both citizens and foreigners. Emergency rapid response times ensure the police will be there in no time in the event of an emergency.
Opportunity to participate in international programs
As long as you have an academic command of the English language, there will be programs to satisfy any interest. Many German universities offer prestigious study programs in business, science, and humanities, entirely in English. Another great academic resource for employing international students at German universities is the German Academic Exchange Service (DAAD).
So what you are waiting for, apply for the Schengen Visa now.