Roulette is one of the most intriguing casino games. Online Roulette is played daily by tens of thousands of players worldwide. It is a lot of fun and there are many ways to try your luck and skills. It is easy to find and all gambling websites are offering the classic type of the game along with some additional variations.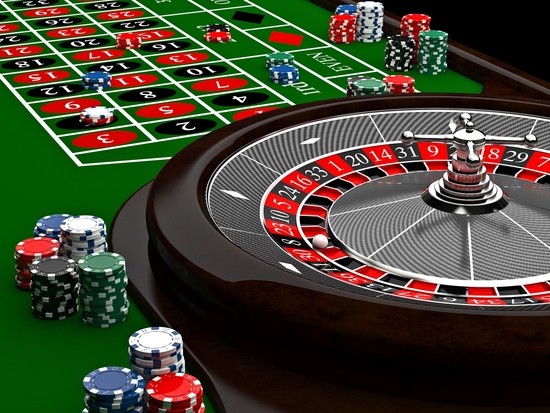 Creation of the Roulette and how to place your bets
Roulette was most likely created during the 18th Century in France. The name means "little wheel". From the beginning, gamblers were attracted by the many opportunities in front of them to place their bets. For example, they can simply choose a single number and hope to get the big prize or to rely on a specific combination to increase the odds. Of course, choosing an exact number is not a very good idea because that will boost the house edge to the maximum.
The most popular combinations can be divided into Inside and Outside bets:
Inside bets – those include betting on a single number (straight up bet) and also five-numbers, corner, street, split and line bet
Outside bets – column, dozen, color (red/black), odd or even, and bets on low or high
Variations of the online Roulette
In its essence, online casinos provide the same opportunities in front of player as their land-based counterparts. The main difference comes with the fact that it is all virtual and that allows operators to offer all available casino online games with all of their variations. Users can pick what to play sitting in their favorite chair, at home.
You can choose between three main variations of online roulette games – French, European or American. All of them come with their slight differences when it comes to wheels and rules.
By the way, the French and European roulette wheels are the same, having 37 pockets, but there are slight differences in the rules. If you are playing American roulette then you should be careful because the number of pockets is increased by 1, reaching 38. The wheel has 0 and 00 sectors. The house edge is increased and the players should avoid playing this variant.
The main difference between the European and the French roulette is one specific rule named "La Partage rule". If you put your money on even bets combination and the ball hits the pocket bearing the "0" then half of the bet will be returned.
Playing roulette in online casinos often grants you all variations above. Remember though, to check all terms and the payout rules when you are choosing a brand.
Live roulette
Playing online roulette is fun but sometimes you are missing the human touch. That is why the biggest gambling sites are now offering their customers a live casinos -like experience. A real person is sitting on the other side of the monitor and is spinning the wheel in real time. That can make you feel like a VIP in a classic brick-and-mortar casino. You can communicate with the dealer, feel and express your emotions which adds value to your gambling adventure.
Classic casino roulette versus online roulette
Both types of experience have their pros and cons. Of course, being part of the crowd is attractive but costly and time-consuming. On the other hand, staying at home can be a bit boring. Today, the gaming industry is so developed that it can offer its services to everyone. The important thing to remember is that no matter if you are going to play roulette online or visit a famous casino city, you should never forget your budget.
Gambling is risky and there are many cases of people that lost all of their money. There are many sources of information online, different strategies and even books on how to play smart. Learning first can save you a lot of trouble later.
Conclusion
Online roulette is an easy, cheap and effective method to fill your spare time. You can play only for fun or to win real money. There are tons of gambling sites that are offering good bonuses if you make a deposit and wish to play for real money. However, remember to read the wagering requirements because it might be not very easy to fulfill them to withdraw your winnings. Online roulette, like any other casino game is risky. The house will always win in the long run. So, play smart and never exceed your initial budget. The rest is luck.