Sonically inspired by minor keys and modes, Anna Claire Loftis' lyrics work to show a glowing outlook on worldly matters. Driven by a desire to understand the true nature of things and strip back a falsified reality, her music explores honest truths that might be difficult to hear. Within ethereal jargon, her lyrics address the importance of questioning your own beliefs, listening to outside perspectives, and establishing yourself among chaos.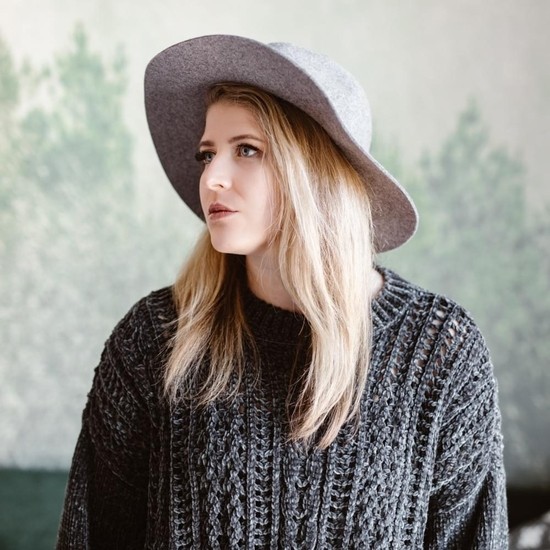 Currently based in Nashville, Tennessee, this indie pop artist has been seen playing up-tempo with a five-piece band, as well as acoustic writer's rounds. Similar to artists like Julia Michaels, Noah Cyrus and Marian Hill, her vocals are massaged into very modern, heavy, and captivating production.
Spotify – 'Broke Like Glass'
On February 28th, Anna Claire will be releasing the second single off her upcoming EP, "Broke Like Glass". This song was inspired by several hypothetical confrontations that actually came to fruition after the track was written. According to Anna Claire, "This song has an altogether different meaning, now that I can replay the different conversations in my head. With plenty of broken glass and shards to spare, this song feels like a healthy release of emotion that's helping me to move forward in life and music."
"Broke Like Glass" is one of six tracks off her new EP, "Happy on TV", releasing in spring 2020. Following the whimsical ballad of her last single, "Broke Like Glass" presents a change in mindset and mood. Stepping foot in studios like Oceanway and curating very new sound compared to past projects, Anna Claire is excited to hit the road running, bringing her bright energy and dynamic performance to new fans throughout the States.