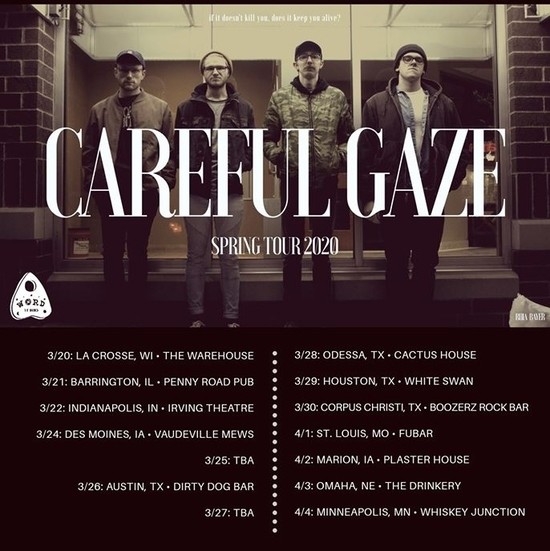 "Goals is the first standalone single of 2020 from our Minneapolis heavy indie band Careful Gaze. This is the first music released since our 2019 full-length You Too Will Rest.
This is a song about love and lonely drives. It explores the ups and downs and varying emotions of being close with people, while also being very sad. Goals is ultimately an examination of how we cope as people, both with large and small issues.
It's very easy to lose sight of how good things are. I seem to easily get lost inside my head while being around others. They could be having a good time while mentally I'm completely somewhere else, and the reverse can be the case as well.
http://instagram.com/carefulgaze
This song is about balance, searching for coping methods amongst it all. It recognizes that things aren't perfect and I don't have my daily relationships "figured out" completely, but the important thing is learning and growing.
We hope this song brings you a little comfort in your life, wherever you are at and whoever you are.
We are headed out on tour in March, where we'll be playing this new song as well as others. This is the first single our of a series that we are releasing early this year, so if you like this one, stay tuned! There's more on the way." – Gabe