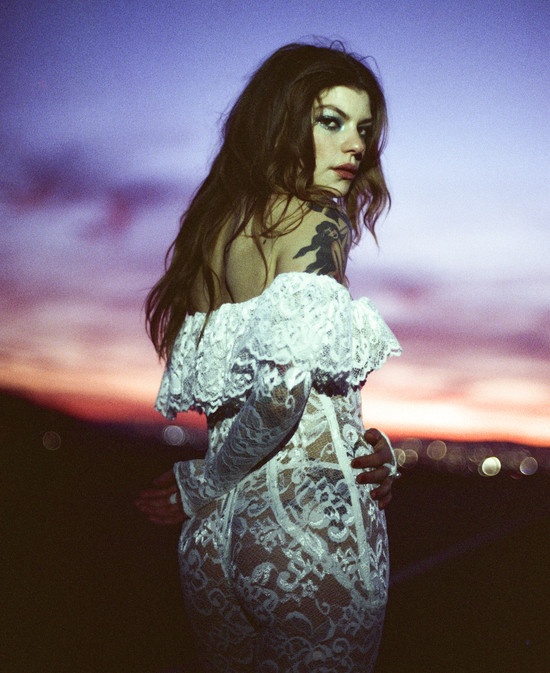 Today, Donna Missal shared the official video for her new single, "Hurt By You." Donna directed the clip, which unfolds on the neon-lit Fremont strip in old Las Vegas. With a nod to classic 90s music videos, Missal captures a relationship at the crossroads and celebrates the lure of the open road. View the video, which received a YouTube premiere earlier today.
"I made this video with friends. I wanted it to look like the song sounds, using the energy and color of the old Vegas strip," says Donna Missal. "I love the process of taking something from the conception in your imagination to completing it in real life, outside of yourself and into the world. I love making worlds for songs to live inside of. I wanted 'Hurt By You' to have its own world."
Photo Credit: Erica Hernandez
A candid, unconventional break-up song that sidesteps bitterness and celebrates the journey ahead, "Hurt By You," is the first official single from Donna's forthcoming album, which will be released by Harvest Records later this year. Andrew Wells (X Ambassadors, Bebe Rexha, Fitz and the Tantrums) produced the track. "Hurt By You," which was featured on Spotify's New Music Friday playlist, has already racked up more than 311,000 cumulative global streams.