Scratch have just released their debut music video and it's a strong one. 'Soak', the band's first single, is a song about displacement and not having a place to call home. It's timing is very fitting given today's political climate, with the global refugee crisis hitting record highs according to the UNHCR.
Scratch is a rock band formed by childhood friends Ruz Irani and Avi Lalwani. Ruz lives is Perth, Australia and Avi in New York, USA. But living so far apart hasn't stopped the two from making music together. For their debut album, Ruz and Avi wrote and recorded each song from their home studios, and collaborated over the internet with the help of a music sharing tool called Splice. With a twelve hour time difference between them, the two took turns building on each other's musical ideas, adding layers and bringing their individual styles to the music.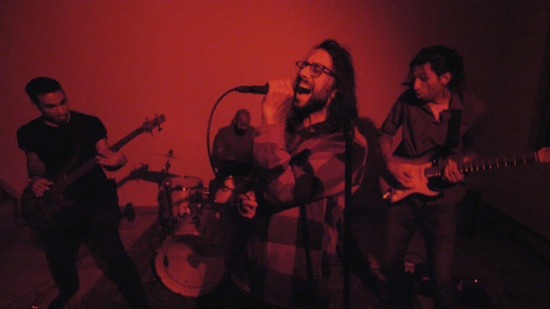 Ruz and Avi met while growing up in India and the two hit it off quickly due to a shared interest in music. "Music was the one thing we loved and bonded over in a strict, academically focused, all-boys catholic school" says Avi who sings and plays rhythm guitar.
Scratch's sound has been compared to that of Muse, Radiohead and Soundgarden. Their influences include grunge bands of the nineties, but they are also huge fans of Led Zeppelin, Tool and the Red Hot Chili Peppers to name a few.
For their debut album, the band worked with notable London based mastering engineer Stuart Hawkes, who is known for his work on renowned albums such as Amy Winehouse's Back to Black and The Prodigy's Their Law.