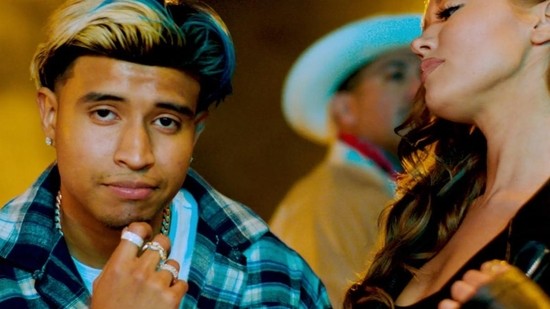 Kap G releases plays homage to Ritche Valens in official music video for "The Bomb" – courtesy of Atlantic Records
The Official Music Video from Kap G "The Bomb" premiered on BET JAMS, spinning all day on Monday January 20, 2020, simultaneously broadcasted on Viacom Billboard in Times Square, NYC.
https://www.instagram.com/therealkapg/
In the music video for "The Bomb," Kap G sings an homage to "La Bamba" while rapping about the woman who's always on his mind.Kap G is no stranger to the recipe for a legitimate hit. The Atlanta-bred emcee has been kicking addictive cuts from time and now as he emerges from something of a hiatus, Kap drops off his newest catalog entry, "The Bomb."
Interpolating Ritchie Valens's timeless "La Bamba" track and produced by Squat Beats, "The Bomb" finds Kap resorting to an uncomplicated series of rhymes as he crafts yet another sticky track that adorns his track record wonderfully. The last time we got a full-length offering from Kap G was with last year's No Kap album. Hopefully, "The Bomb" points toward the road that leads to No Kap's follow-up.