What does it mean to be "The Best"? And does that really matter? Those are the questions that Aaron Bruno, the songwriter and architect behind AWOLNATION, ask himself on the band's new single, "The Best."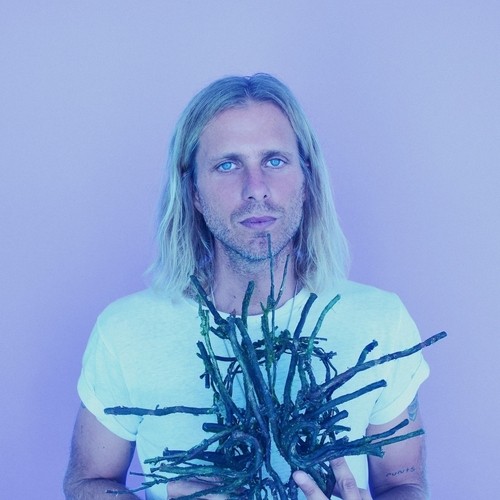 With the release of "Sail" from 2011's Megalithic Symphony, AWOLNATION had one of the decade's most influential songs: the song is now certified Diamond (10 million) and holds the record for the most weeks on the Billboard Hot 100 chart by an independent artist, the second-longest for any artist (79 weeks). The debut album also produced the Gold-certified "Not Your Fault" and two other Top 10 US singles. AWOLNATION released the sophomore album Run in 2015, followed by Here Come The Runts in 2018. Across the span of three albums, AWOLNATION has notched seven Top 5 alternative radio hits, including two number ones, and has accumulated millions of sales and downloads, and over 1.5 billion streams globally. Their music has been used in dozens of films, television shows, and commercials around the world, and songs have been the genesis of viral sensations garnering hundreds of millions of streams and views across platforms like Instagram, Vine, TikTok, YouTube, etc.
Now, AWOLNATION has signed to Better Noise Music. "The Best" kicks off their new album, Angel Miners & the Lightning Riders, which will feature guest appearances by Rivers Cuomo of Weezer and Alex Ebert of Edward Sharpe & The Magnetic Zeros. The heir apparent to "Sail," Bruno says of the song, "I'm always on the journey to improving myself, but all along, knowing it's close to impossible to really be the best at anything. And what does it mean to be the best? And does that really matter? Or maybe it is more about the journey and acceptance of comfort within one's own existence."
Released a few days after Halloween, "The Best" is paired with an appropriate fall-themed video. Directed by Amalia Irons, it helps to tell the beginning of the new album's story and introduce one of the main characters. Opening with a shot of a monogrammed jack-o-lantern, the video takes place at a Halloween party where some seriously spooky and out-of-this-world events soon unfold. "I wanted to make a video that felt like some of my favorite childhood adventure movies and create something that has a magical feeling of the autumn season," says Bruno of the video.