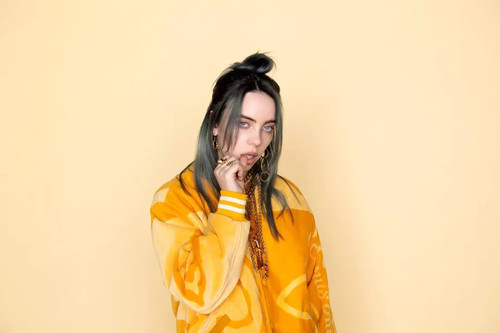 Author: Jorge Ramos
Although it is quite common to listen to the elders go "These godforsaken kids won't make it" and go on about how their days were better, we must admit that this generation is quite nailing it. People who, out of the blue become total dominators of the market and in the industry, and that's exactly what Lil Nas X and Billie Eilish represent.
Southern rapper, Lil Nas X, also known as Montero Lamar Hill, had been on the top of the Billboard's Hot 100 Chart for the last 19 weeks with his viral song "Old Town Road". The track broke the 14-week record held by "One Sweet Day" by Mariah Carey and Boyz II Men, and also the 2017 world hit "Despacito" by Daddy Yankee, Luis Fonsi Featuring Justin Bieber.
The one that came to knock the rapper out of the No.1 was the one and only Billie Eilish, the L.A born singer, snipped out of leftfield the Top Spot from of Nas' hands with her single "Bad Guy". Both of them took the situation pretty good, and Lil Nas X took to twitter to congratulate Eilish.
OTHER CONTENDERS
We are talking about 2 of the most important centennials of the bunch that's dominating the music business worldwide. Other names and clear contenders that tried to overthrow Lil Nas' hit include Camila Cabello, 22, the Cuban singer and former Fifth Harmony dropped the Single "Señorita", with her 'pretending-boyfriend', Shawn Mendes, 21. The song did claim the No.2 spot on the Hot Billboard's 100, leaving Old Town Road on No.3.
Another musician that's been making a lot of noise is Khalid, the 21-year-old R&B singer from Georgia has been on the charts recently. Although his last album was quite underwhelming, the single "Talk" did wonderfully. Ed Sheeran's "Beautiful People", a song that features Khalid has also been climbing positions on the chart.
How this came to be?
Well, some of these youngsters have dilatated careers although their ages don't help you imply that, but the 2 that have been making it big on 2019, have barely really started. We are talking about the guy who just lost the top spot, and the girl that took it, Lil Nas X and Billie Eilish, they are so young neither of them is in the legal age to drink in the USA.
Still, being that young has helped them build their careers, have a closer approach to their fans and understand them better, also another important point is that they started and gained recognition because of their internet presence.
Nas first dropped Old Town Road as a single in December 2018, and it became a meme briefly after, when users of the video-posting app Tik-Tok, had a go on it and turn it into a challenge. The song gained so much popularity that it reached both "Hot R&B/Hip-hop Songs" and "Hot Country Songs" charts, Billboard removed it from the latter arguing the song does not "belong to the Country category".
The situation gained traction after that and Billy Ray Cyrus, Famous Country Star (and Father of Miley Cyrus) joined Nas for a Remix that was just unstoppable on its way to No.1. It also was re-remixed by artists such as Diplo, Young Thug, etc.
Billie Eilish is still 17 years old (turns 18 on December) and has absolutely crashed into the Music industry through the internet and social media. She gained a Following after her song "Ocean Eyes" went viral in 2016. The following year she dropped her first EP "Don't Smile At Me" reaching top 15 in the US, UK, Canada, and Australia.
Then went on to drop her album "When We All Fall Asleep, Where Do We Go?", with "Bad Guy" as a single. The composition, recording, and production were in the hands of Billie and her brother, as she claimed in this Rolling Stones piece, doing it all in their home studio in Los Angeles.
The iconic sound and initiatives the centennials are taking are incredible, the music comes from them, and is even opposing what most of the big companies want. It's quite interesting to see how much they are to change in the Music business from here on in. Let's just say if these were football odds, there would be some new faces to run for MVP next year.