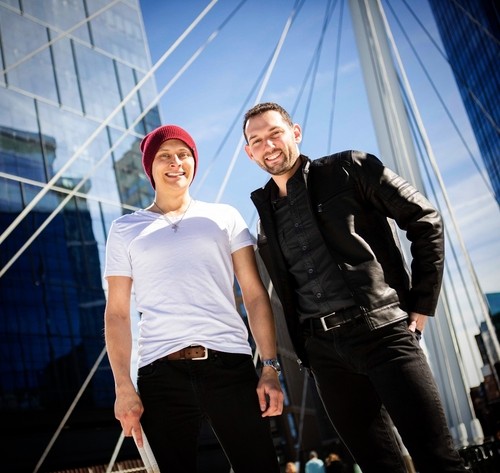 Today, new Indie Rock group Splitstep release their debut single via the Creative Entertainment Network/The Orchard. Their debut track, "Highway," is available to stream or purchase at all digital service providers now.
DSP – https://orcd.co/_highway
Splitstep's debut single, "Highway," was written and produced by lead member Matt Golub and his father Peter Golub.
The melodic and guitar driven "Highway" tells the story of someone traveling down life's path — reflecting on the past, living in the present, and unsure of the future.
Splitstep is an acoustic, soft rock project based out of Denver, Colorado. The group consists of guitarist/singer/songwriter Matt Golub, drummer Daniel Carrillo, and a rotating cast of local musicians. Ever since his childhood obsession with "Guitar Hero" a decade ago, Matt has been writing and performing music, finding inspiration from artists including Dave Matthews Band, Rush, John Butler, and John Mayer. Outside of music, Matt is a medical student at the Anschutz Medical Campus. Daniel is a prominent member of the Denver music scene who passionately shreds for a variety of local music projects.