Karaoke is an interactive use of lyrics displays and musical instruments for entertainment. It allows amateur singers to use microphones to sing and entertain an audience. Although karaoke is believed to have originated from Japan, a show based on the same principles broadcast in America in the 1960s, called "Sing Along with Mitch" show.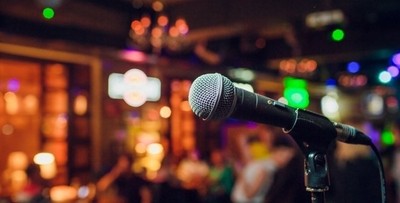 Just like karaoke, viewers had access to song lyrics on the screen to sing along to the music. Cassette tapes made it easier to edit and duplicate songs. Their portability also made music recording easier. Karaoke machines were later introduced from that concept.
Karaoke is a Japanese word for "empty" and "orchestra." A drummer, Daisuke Inoue, was the brain behind the first karaoke machine that was named after him. He played drums at parties and different events for entertainment purposes. He produced music recordings that his fans could sing along.
The karaoke machines were made in the form of voice recorders or tapes to play songs. Later in the 1970s, Clarion manufactured commercial karaoke machines for use in restaurants and hotels across Japan. It led to "karaoke boxes," these were businesses that provided private rooms with access to the machines for karaoke.
In the 80s, the best karaoke machine with video was developed by Laser Disc Pioneer. It featured enhanced audio functionality and a screen with lyrics for fans to sing along to songs. In the 90s, the technology spread to Europe, Asia, and the United States, among other nations across the globe.
In-home karaoke machines were invented during the same era. Karaoke then becomes popular in public places such as bars and clubs, for entertainment while enjoying a glass of alcohol and/or dancing. While doing this research for this article, I came across various karaoke apps as in the link below.
Best 10 Apps for Karaoke by Appgrooves
In case you don't find a karaoke app that you like, use the tips below to help you choose the best karaoke apps for you.
1. Music Players and Video Game Functionalities for Unmatched Performance
A music player is a basic component of a karaoke machine. It allows for music recording. Look out for a pitch changer for adjustment to a comfortable range and an audio output for voice projection as the music plays. A microphone input amplifies your voice as you sing.
Traditional karaoke machines used printed lyrics sheets and cassette tapes to play the original vocal tracks. On the other hand, modern machines use CDs and DVDs for better sound quality and karaoke experience. Some machines even come with music videos with written song lyrics.
Video games can help you hit the right notes. Make sure it's accompanied with on-screen pitch guiders and lyrics for unmatched karaoke experienced. Also, look out for duets and head to head karaoke battles as you deem fit. Choose what suits your needs and personal preferences for unforgettable karaoke performances.
2. Online Storage and Mobile Access to Karaoke Songs and Spots Nearby
The internet has made it possible to store karaoke files online, eliminating the need to use CDs or DVDs to play original tracks. With platforms such as SBI Karaoke and Sound Choice, you can access a wide range of digital music from your mobile devices, on the go. The most recent and popular songs are also easily available online for social karaoke performances.
Karaoke machines with online access make it easier to popular spots for enjoying karaoke. With just basic search on a carpool karaoke app, you can sing your favorite song in a matter of seconds or minutes.
With the increased popularity of mobile karaoke and social apps, you can find an app designed for amateur singers to record karaoke sessions with the built-in phone microphone. You'll also be able to save your audio and video recordings for social media sharing on platforms such as Facebook.
3. Karaoke Machines Built for Specific Cultures for Karaoke Party Entertainment
Karaoke machines are also made for different cultures such as Asia cultures as in the Japanese culture, and those in the west. Choose an app for karaoke designed for your desired culture and make sure it complements your songs.
Conclusion
The best karaoke apps are designed to make it easy to do a performance without buying actual karaoke machines. They give access to online resources and make it easy to give a performance on the go without the need to carry heavy instruments wherever you go. What's more, amateur performers would find the apps more cost-effective than investing the machines.
We hope that you found this resource helpful and was able to choose the best apps for karaoke that meet your unique needs.