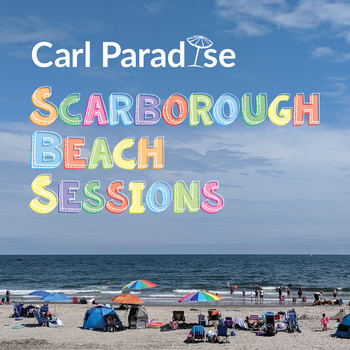 "Great stuff!" said Stan Lyness, after hearing a preview of the lead track, "Underwater". Mr. Lyness is a songwriter and co-coordinator of the Boston chapter of the Nashville Songwriting Association International –https://www.nashvillesongwriters.com/nsai-boston-ma-chapter
Carl Paradise announced the launch of an Indiegogo campaign to fund his latest EP, Scarborough Beach Sessions. The campaign is located at – http://bit.ly/ScarboroughSessions
"The new EP will have five great new rock songs," said Carl Paradise, the singer/songwriter/producer behind the solo EP.
Highly Anticipated Release – Fans of Carl Paradise's previous band, Thick Blue Sky (thickbluesky.com), have been waiting since 2015 for some new tunes, and the EP delivers. "Great stuff!" said Stan Lyness, after hearing a preview of the lead track, "Underwater." Mr. Lyness is a songwriter and co-coordinator of the Boston chapter of the Nashville Songwriting Association International.
EP Release Scheduled for This Summer – The Scarborough Beach Sessions EP will be available in the Summer of 2019, with previews and digital sales via major online music services including Google Music and Apple Music. A physical CD will also be available, with distribution details coming soon.