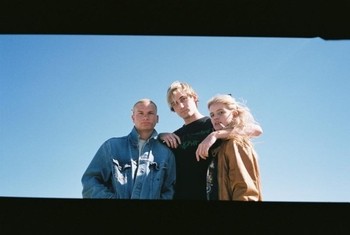 Following the success of PLS&TY's new single "Motives", which peaked at #1 position of iTunes US Electronic charts, the Miami based artist releases a brand new cinematic spectacle. The narrative follows a young, modern day Bonnie and Clyde on the run from the police in a road trip through the desert. The concept showcases the couple in an intimate, raw, and rebellious adventure with a timeless aesthetic.
https://www.instagram.com/plsandty/
"The video is a playful twist on the song title, with each character having their own "motives". Evidently, the two lead Bonnie & Clyde characters are on the run after a successful heist which has made them immensely wealthy. One police officer is now aiming for a grand bust, while the other officer's motive is more villainous.