A huge amount of energy flows through the hard-edged Pop Hip-Hop style of Farrah Frostt's "Not In The Mood". The song is produced by Sam Sneed (formerly Death Row Records) who produced Dr. Dre, Snoop Dogg, Jay-Z, 50 Cent, and others. The slick video is Directed by Rock Davis (DJ Khaled and P. Diddy), Itchy House Films.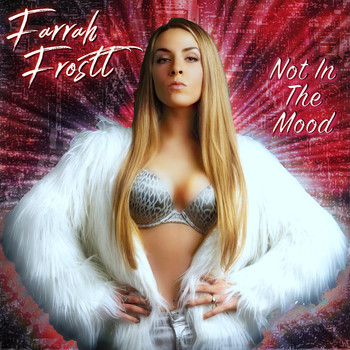 By far the heart and soul of the track comes from Farrah Frostt's rap skills. Within these lyrics an entire story emerges. Her flow feels flawless, her observations poignant. The song is a unique reaction to the #MeToo movement. Farrah Frostt is all about empowering women and putting creepy, pushy men in their place.
The arrangement further adds considerable heft to the overall piece for it deserves to be blasted at the highest possible volume. Hyperactivity reigns supreme as the tempo is brought almost to the breaking point. The hook feels flawless as it nicely ties the whole of the track together. Best of all her voice rests in the center of it all with everything else revolving around it in a perfect fashion. Layer upon layer of sound enters into the fray giving the whole of the track a wild, colorful quality. Various flourishes filter in and out of the mix further adding to its all-consuming density. Beats have a nimbleness to them while they anchor the track ensuring that it has a physicality to it. Growing ever larger and more expansive not a moment is wasted as Farrah Frostt proves to be a powerful storyteller through her strong lyrics.
https://www.instagram.com/farrahfrostt/
https://www.facebook.com/farrahfrostt
https://twitter.com/FarrahFrostt