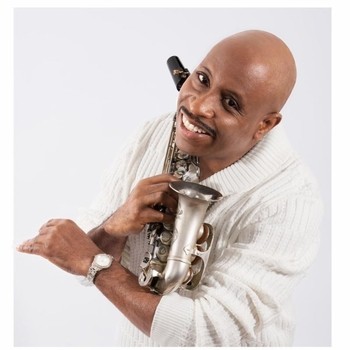 Grammy®-nominated producer/artist/instrumentalist Mel Holder spreads his gift through a blend of jazz and gospel fused with African and Caribbean rhythms, in this highly-anticipated follow-up to his Billboard Top Contemporary Jazz Chart entry Music Book Volume 2.
The album features collaborations with Rance Allen, Ben Tankard, Bob Baldwin, Nathan Best, and Tony Mclendon. Mel has worked with or shared the stage with the likes of KC & the Sunshine Band, Kirk Franklin, Yolanda Adams, and Stevie Wonder.
Music Book Vol. III' is the new album from sax-man Mel Holder and the latest single to be lifted from it is the excellent 'Crossroads' that features contemporary jazz and gospel heavyweight Ben Tankard.
Those gospel roots are shared with the New York based Holder who has released several spiritually inclined albums including 'Now & Forever' in 1999, 'Gift So Special' in 2005 plus the first two collections in the 'Music Book' series in 2008 and 2015.