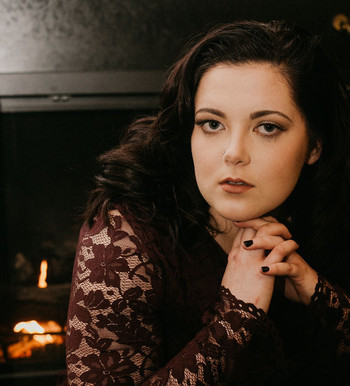 When EDM/pop artist Kamryn Marie's boyfriend popped the question over the holidays, she was thrilled. Her father's less-than-positive response to this invitation, however, replaced celebration with deep-seated family tension. Realizing her Father's anger was coming from the fear of losing her, Kamryn decided the best way to reassure her family was to express it how she usually does: through writing. She sat down and wrote "Baby Girl" in just a few minutes before deciding to shoot the music video at a local wedding venue, where she revealed the song to her parents. After sharing tears of joy (both on and off camera), Kamryn is ready to release this deeply personal slow-jam into the world.
"I eventually realized that his hurtful words were because he was scared of me leaving and growing up, so I wrote the song to him and my mother, letting them know that I love them too, but I need to spread my wings and enjoy my new life with my new love," says Kamryn on writing "Baby Girl." "Since the song has been shown to them, our relationship has continued to grow stronger."
The music video for "Baby Girl," produced by J. Lockhart Media, was a full-on production; Kamryn is thrilled with the video partially because she became so close with the crew throughout filming. She cites one of the actors as saying "we came as strangers and left as family," and thanks her parents for being the inspiration for both the song and video.