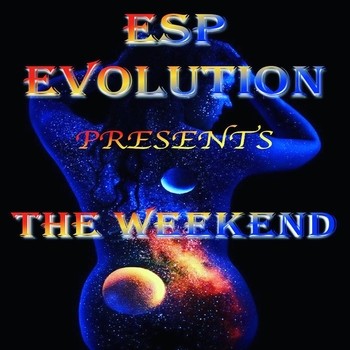 ESP Evolution offers a song of pure celebration on the free-spirited "The Weekend". An absolute joy of a track ESP Evolution neatly brings together funk, soul, and jazz into a satisfying cohesive whole. Right at the very heart of it is a carpe diem attitude one that nicely fits into the playful lyricism. Going for a lush sound the melodies glimmer with such color. Layer upon layer of sound filters into the mix with not a single moment wasted. Vocals have a silky smoothness to them further emphasizing this sunny cheery realm. Tremendous textures interact in a wide variety of ways ensuring that the track swirls about in a way that feels so vital and so real.
Carefully selected keys introduce the piece. From this shining beginning the groove gradually builds up. Upon the inclusion of the vocals into the mix things truly get started. Letting the entirety of the piece seemingly float on by the entire track at times recalls the Neo Funk of groups like Jamiroquai. Similarly, the clear-eyed determination of the track to simply gravitate towards a sense of togetherness. Going for a careful yet thoughtful buildup the way that the track peaks in a way that feels so perfect. For the final stretch of the piece ESP Evolution lets it all hang loose, allowing for an ever-growing sense of pure happiness.
With "The Weekend" ESP Evolution crafts a luxurious rich world one full of unbridled optimism.