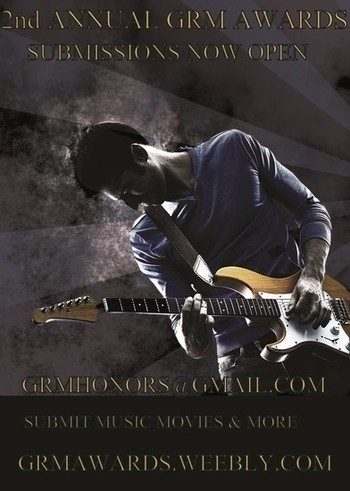 Submissions are now open for the 2nd annual GRM Awards and will take place in the San Francisco Bay during the summer.
Highlighting the best artists from California and beyond.
If you are an Indie artist who has been working hard, feels they should be recognized or get some accolades then this is for you!
Some of last years Winners include Forrest Hill, Kerry T, Ida Fox, Eye'z, the Legendary Manuel Sisters, plus many more.
Also, accepting submissions for actors models and directors.
Good luck! Above & below is a reel of this years event and our website with last years winners:
E – grmhonors@gmail.com