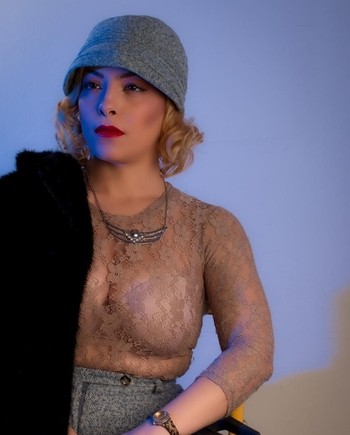 Award winning Hip-Hop artist, designer and entrepreneur, Mala Reignz is one of the music game's best kept secrets. Mala spent years performing on some of New York City's most notable and legendary stages including S.O.B.'s, The Knitting Factory, Club Pyramid, Webster Hall, The Green Space and CBGB's to name a few.
She has been Declared "Unsigned Hype" by The Source Magazine, and "Flava of the Month" by Straight Stuntin' Magazine. Her rhyme skills have led her to perform among the industry's best at the 2010 Latin Mixx Awards as well as Digiwaxx's all female cypher hosted by the legendary MC Lyte. Not to mention, Mala knocked some of the fiercest competition in the Bronx – all genres, and was chosen to represent the Bronx borough at the 2011 Battle of the Boroughs competition presented by Summerstage NYC.
Mala has also been featured on New York's Hot 97.1fm and 105.1fm, which are among the country's top radio stations for mainstream Hip-Hop and breaking new artists.